Duke porn star Belle Knox reveals herself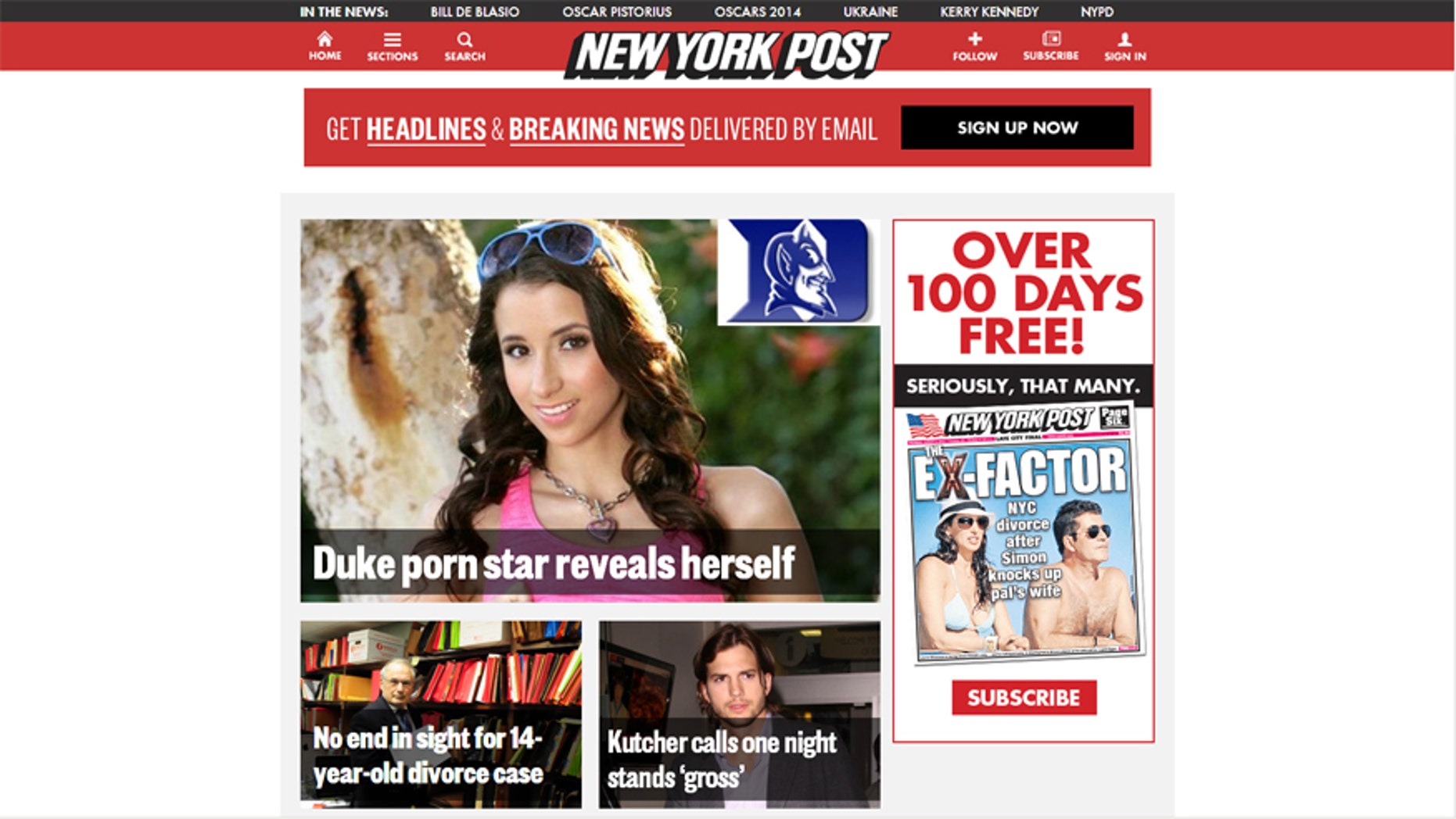 The Duke porn star has come out from under the covers.

The university freshman — who bared her skin in blue movies to pay for college — bared her soul Tuesday in an online column in which she posted her picture and revealed her stage name as Belle Knox, the New York Post reports.

She wrote about how she has been bullied on campus since word of her racy part-time job spread.

"My decision to do porn to pay for college was a private one I made, and then I was outed to my university classmates by another Duke student who had seen me on the Internet a few months ago," Knox wrote on the XO Jane website. "He proceeded to reveal who I was to the entire Greek system . . . I started to be harassed. He started to be applauded."

Knox first sparked controversy when she posted an anonymous column on the Jane site last month, talking about how she worked as a porn actress while attending the prestigious North Carolina school.