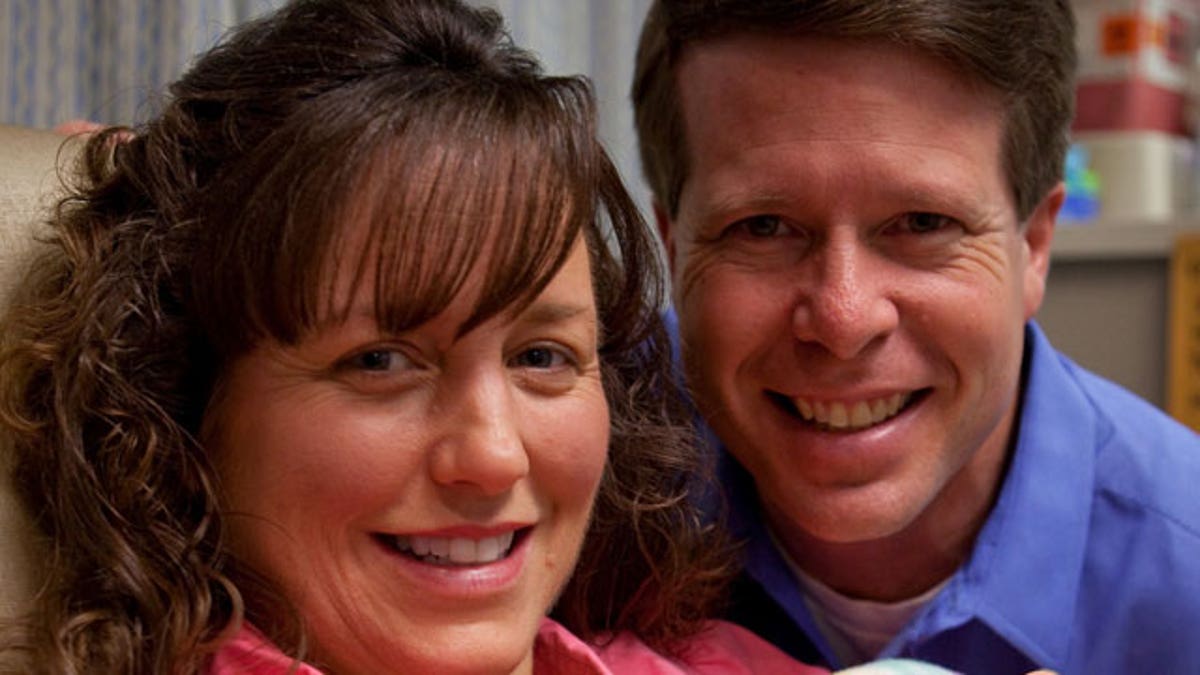 LOS ANGELES – Jim Bob and Michelle Duggar say their new baby -- No. 19 -- is doing well, even though she was born more than three months early and weighed less than 2 pounds at birth.
The couple from northwest Arkansas says 7-week-old Josie Brooklyn is "growing and getting stronger each day." The Duggars and their children are featured on TLC's newly renamed reality show "19 Kids & Counting," which will showcase Josie's birth on a special episode Sunday night.
Doctors say Josie was born Dec. 10 in Little Rock after Michelle Duggar had an emergency cesarean section because she'd developed preeclampsia. The baby had been due March 18.
The Duggars' children range in age from 21-year-old Josh to infant Josie, along with a granddaughter, Mackynzie, who was born in October.