Dominican singer Juan Luis Guerra gets stuck in Shakira's elevator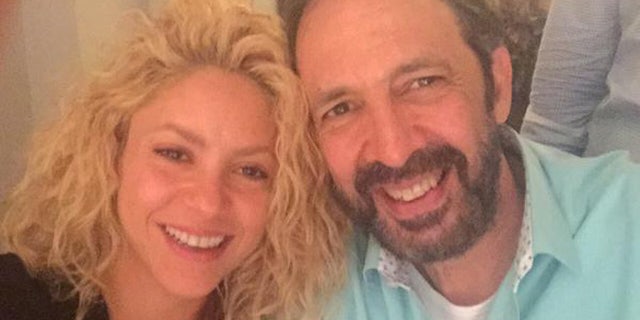 Juan Luis Guerra will probably be staying away from elevators in the next couple of days – or at least the one in Shakira's Barcelona house.
The Dominican merengue singer got stuck inside the Colombian singer's elevator when he stopped by to visit on Tuesday.
Shakira shared two photos of Guerra from the visit – including one inside the tin box.
"@JuanLuisGuerra trapped in the elevator of my house!! JL I hope you will want to come visit me!! Shak," the mother-of-two tweeted in Spanish.
Guerra responded soon after, saying in Spanish that we would love to visit her and boyfriend Gerard Pique the next time he is in town – but will probably take the stairs.
Guerra was in town performing at the Barcelona's Palau Sant Jordi as part of his "Todo tiene su hora" (Everything has its time) tour. He will be performing in Miami, Orlando and New York in September.
Like us on Facebook
Follow us on Twitter & Instagram