'Doctor Who' star Jodie Whittaker says she was pressured to change her appearance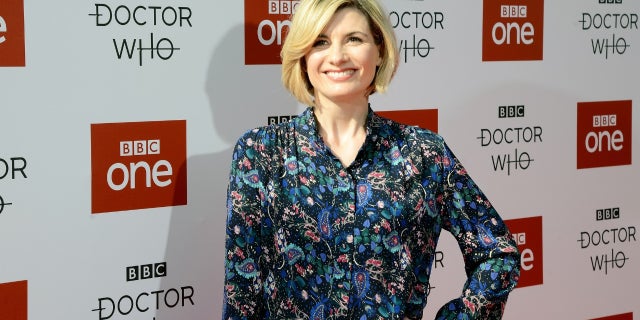 "Doctor Who" star Jodie Whittaker said when she first started acting that she was pressured to change her appearance.
Whittaker, 36, who made history after she became the first woman to take on the role of the titular Doctor in the long-running science fiction series, made the revelation to actor David Tennant, who also played an earlier iteration of the Doctor on the show. They also co-starred in the BBC show "Broadchurch."
She told Tennant on his podcast "David Tennant Does a Podcast With..." that she was told to get her "deep frown line" on her forehead filled, the BBC reported.
'DOCTOR WHO' CASTS FIRST FEMALE DOCTOR
However, the actress said she believes she made the best decision by not changing a thing.
"I wouldn't change it for the world and there are a lot of episodes where you're squinting and I think if I didn't have that frown line you wouldn't know it was sunny," she said.
Whittaker said she was never told to lose weight, but she said she's "always been a beanpole."
The actress said she was once asked to get her upper lip waxed but refused.
TIM TEBOW GUSHES ABOUT 'INCREDIBLE' ENGAGEMENT TO DEMI-LEIGH NEL-PETERS: 'WE'RE SO BLESSED'
"I got asked to get my 'tache waxed and I didn't know I had one. It was translated to me in Hungarian, it was so funny," she said.
"I said, 'I would probably be allergic to the wax,'" she continued. "I said, 'Sorry you will just have to color it in'."
Season 12 of "Doctor Who" is slated to air in 2020, the BBC said.