Demi Lovato reveals topless album cover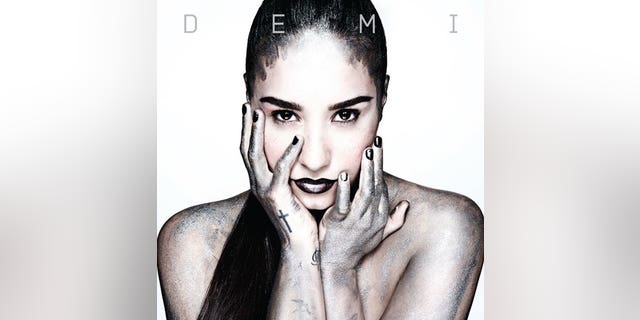 If the art for Demi Lovato's upcoming album is any indication, Demi Lovato will find the singer baring all.
Lovato, 20, revealed the highly anticipated cover March 31 on her website DemiWhiteOut.com, shocking her fans with a sexy, topless look.
On the cover, Demi is covered in silver body paint, as she shoots an intense look at the camera.
Demi's fans — aka the Lovatics — are also anxiously anticipating the premiere of her music video for "Heart Attack," which we got a sneak peek of earlier this month.
The singer was spotted filming the video in Los Angeles on March 14, and photographers caught her black-handed. Between the silver-painted album cover and the black-painted music video, we hope Demi's taking good care of her skin while she's putting this album together!
Demi also recently got fans excited by announcing that she'll be staying on "The X Factor" as a judge and mentor in its third season.
"I am so excited to return as a judge and mentor on The X Factor," Demi said March 28. "Last season was an unbelievable experience and I really enjoyed developing personal relationships with the contestants and the panel. I look forward to taking my previous experience and applying it to make this season even better!"