Demi Lovato Raises Awareness on Homeless Youth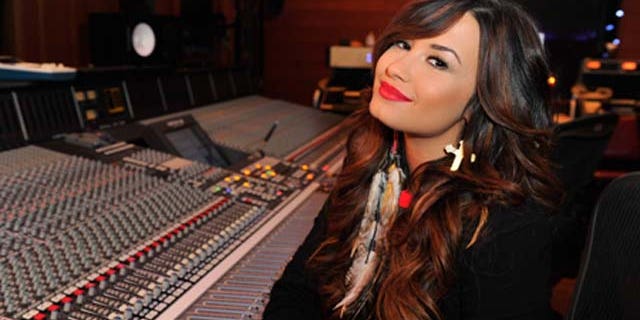 Demi Lovato has begun the New Year focusing on her philanthropy.
The "Skyscraper" star's latest Public Service Announcement (PSA) focuses on the homelessness issue among teens in the United States.
"All teens go through hard times," Lovato says at the beginning of the commercial. "But, did you know that 2 million teens have nowhere to go at night?"
Lovato, who was nominated as one of the most involved celebrities of 2011 on DoSomething.org's website, urges teens to get involved with the organization's "Teen for Jeans" campaign.
"I'm donating my jeans," Lovato continues, filled with enthusiasm. "Clean up your closet and donate yours too."
This isn't the first time Lovato speaks to youth.
Recently the former Disney starlet took time out of her busy schedule to be an inspirational speaker at the same facility where, just a year ago, she checked herself in for self-mutilation issues as well as eating and bipolar disorders.
"Today I went back to the treatment center I went to last year to speak to the beautiful women fighting their inner demons," Lovato posted on her Twitter account, "to be able to share my story and let them know that it gets easier. Life is beautiful.... You are worthy of it."
The former "Sonny With a Chance" actress called it quits on an international tour with the Jonas Brothers to take time for herself and deal with her "emotional and physical issues," according to a statement from her representative.
Lovato claimed that rehab was "probably the darkest time in my life," and has thanked her fans on multiple occasions via Twitter for their support throughout her gloomy situation.
"Many tears were shed and many memories were brought back at Timberline Knolls today," Lovato said in another tweet. "Please say a prayer for all of those struggling with eating disorders, self harm, mood disorders, and substance abuse."
You can reach Alexandra Gratereaux at: Alexandra.Gratereaux@foxnewslatino.com or via Twitter: @GalexLatino
Follow us on twitter.com/foxnewslatino
Like us at facebook.com/foxnewslatino