Demi Lovato Creates Mental Health Foundation In Honor Of Her Late Father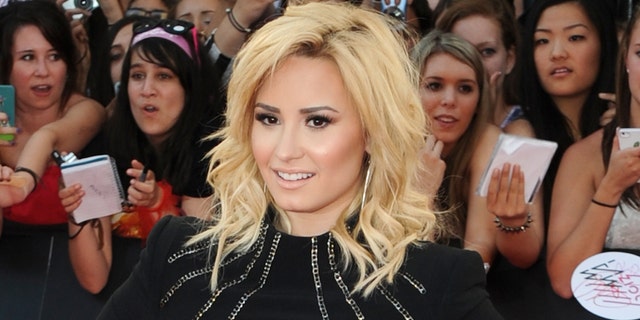 Demi Lovato was every bit her father's daughter. And now she is using that connection to honor him a month after his death.
Lovato, who has publicly explained her own battles with mental and physical issues, revealed her father too was fighting his own inner demons.
"My dad suffered from mental illnesses," the star told E News. "He was suffering so bad that he couldn't function in society normally and he couldn't get the help that he needed."
"So when he passed away, I thought, 'I wish there was something I could have done.'"
It was with her father in mind that Lovato decided to team up with Cast Recovery to start "The Lovato Treatment Scholarship" which will help give treatment to those suffering from mental problems who may not be able to afford it otherwise.
"Treatment is actually very, very expensive. And whether it's rehab or in-patient, out-patient—whatever it is—I wanna be there providing that service because I didn't get the chance to do it with my dad and I wanna make it up to him now that he's looking over me," the singer said.
While Lovato and her father were estranged at the time of his death, she said, "He wasn't a bad person, I didn't have the best relationship with him and for so many years I was mad at him, but when he passed away I realized none of it was even his fault. He had mental illnesses."
On Twitter, Lovato called burying her father the "hardest thing I've ever done... But I know great things will come of this."
"There's an overwhelming sense of peace knowing my dad is no longer battling his demons anymore and that makes me so happy," she said.
Follow us on twitter.com/foxnewslatino
Like us at facebook.com/foxnewslatino