Demi Lovato admits she almost relapsed at 2016 Met Gala, opens up about sobriety struggle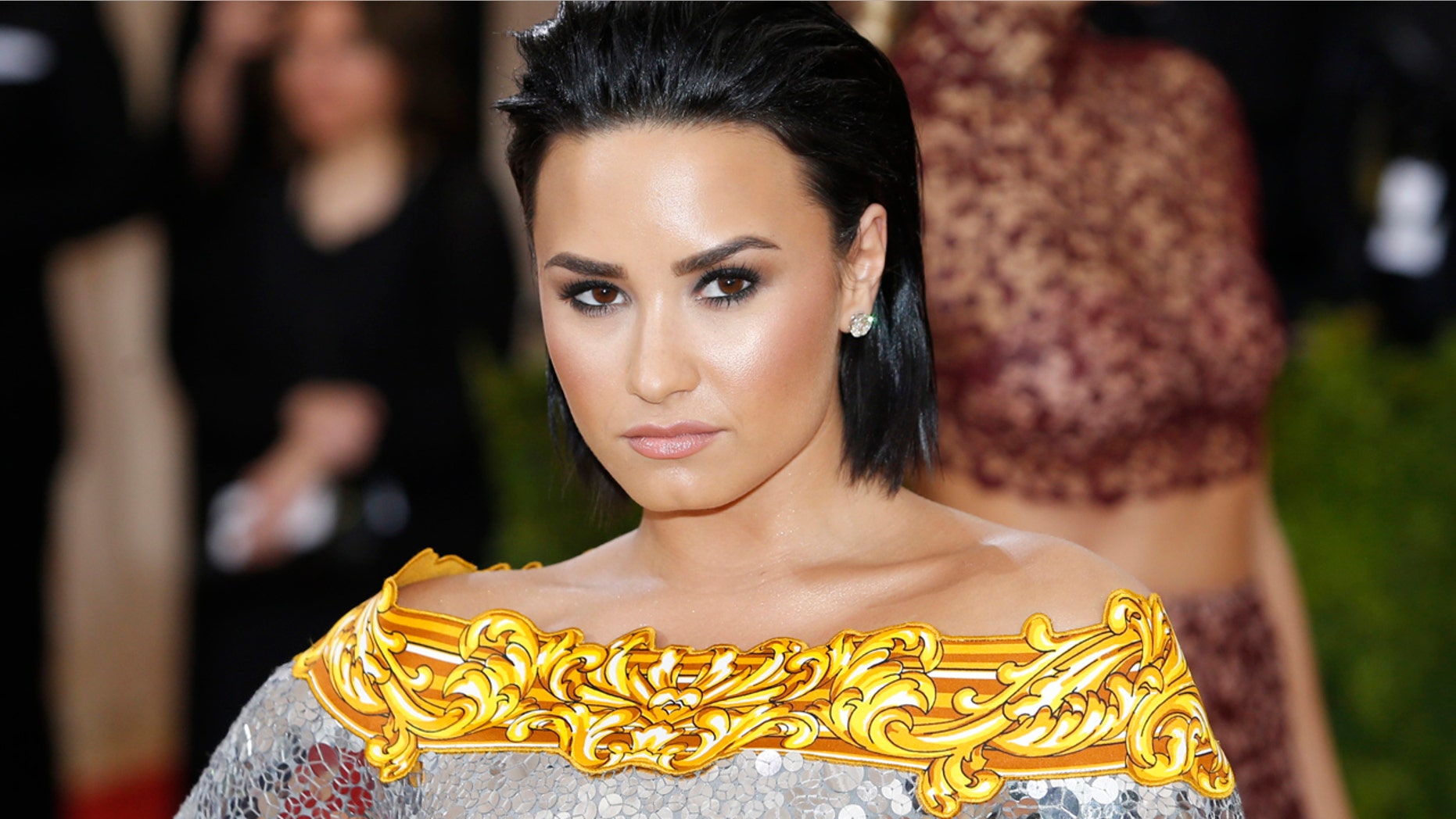 Demi Lovato opened up about her struggle with substance abuse while also confessing that she almost relapsed at the 2016 Met Gala in a new interview with Billboard Magazine.
"I had a terrible experience," Lovato told the mag of her recent time at the annual fashion gala. "This one celebrity was a complete bitch and was miserable to be around. It was very cliquey. I remember being so uncomfortable that I wanted to drink."
After being trigged that night at the gala, the star confessed that she texted her manager and immediately left the event and headed to a 10 p.m. Alcoholics Anonymous meeting.
"I changed my clothes, but I still had my diamonds on — millions of dollars of diamonds on in an AA meeting," Lovato said. "And I related more to the homeless people in that meeting who struggled with the same struggles that I deal with than the people at the Met Gala — fake and sucking the fashion industry's d—."
The 25-year-old singer admitted that she feels better when she can hold herself accountable and can be honest and open about her struggle. "When I started talking about my sobriety — I can never be seen at a club getting wasted. If I relapse, it shows my fans it's OK to relapse. And I can't do that," she said.
Since the release of Lovato's new interview, fans have launched a social media probe into discovering who the star was that made Lovato feel uncomfortable at the Met Gala. Some fans theorize that the rude celebrity was Nicki Minaj who appeared to throw shade at the "Sorry Not Sorry" singer in a photo Lovato regrammed from the event.
In October, Lovato, who has been sober for five years, released a personal documentary on YouTube detailing her past struggles with drugs, bipolar disorder and a battle with bulimia. The video has since received more than 14 million views.