'Deadliest Catch' Season 14, Episode 9 recap: A ship and a captain break on the Bering Sea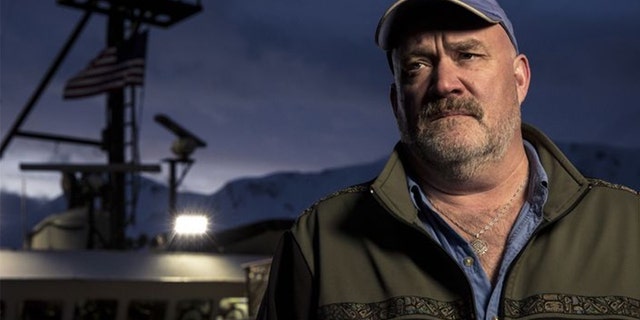 NEWYou can now listen to Fox News articles!
When a handful of the captains decide to chase the elusive bairdi crab to make an extra buck between seasons, some of the captains learn the literal high cost of crab fishing as one of their own has to throw in the towel.
The episode opens on a low note aboard the Wizard. Captain Keith Colburn finished out his king crab season by learning that he's got some kind of illness to keep in check. He gathered his crew on deck to explain that he's got a spinal infection called Osteomyelitis. What that means for the ship is that its fearless captain can't come on the bairdi hunt, and would instead give the helm to his brother, Monte.
That proves more difficult than expected, as Monte's first outing at the helm ends with his brother yelling at him for not listening and pulling rookie mistakes while docking. Eventually, though, Keith has to say goodbye and treat himself so that he can have some kind of shot at getting back on the water in his lifetime.
Meanwhile, captain Wild Bill of the Summer Bay is ready to take on the bairdi season as well, but his boat isn't. When the engine won't start, his crew realizes that water got into a key system that not only prevents the engine from turning over, but allows salt water to errode key components if left untreated. Just like that, the Wild Bill's multi-million dollar season is in jeopardy if he doesn't get it fixed fast.
Aboard the Cornelia Marie, co-captain Casey McManus is allowing his partner Josh Harris to take the lead on Bairdi. Harris has been out of the game for over a year, making his return to the helm of his late father's boat an emotional experience. With just 96 hours to catch some 55,000 crab, the stakes couldn't be higher, which makes his next decision a bit baffling.
When Monte calls Harris to ask if he wants to work together in covering some ground, Harris goes with his gut and politely explains that, although he has a lot of respect for The Wizard and its captain, he needs to look out for himself above all right now. Sadly, this proves to be a poor choice.
While Harris puts out prospect pots, Monte starts raking in crab by the hundreds in a newly-discovered honeyhole. Harris, meanwhile, is pulling up pots with literally zero crab. Desperate, he's forced to sheepishly go back to Monte on the radio to ask if his offer still stands.
With pressure to show his brother that he's capable of helming the ship on his own, Monte swallows his pride and desire to say, "I told you so," and gives Harris and the Cornelia Marie some information. There's a lot of ground to cover and, despite getting good numbers, Monte knows two heads are better than one.
The episode ends on another low note aboard the Summer Bay. Wild Bill returns from town with some tools that he hopes will get the the ship's water problem fixed in time to get them on the water only two days behind schedule. However, when he's shown pictures of how the salt water has affected some of his engine's parts, he does the smart thing and decides to rebuild his ship back to 100 percent rather than take any risks.