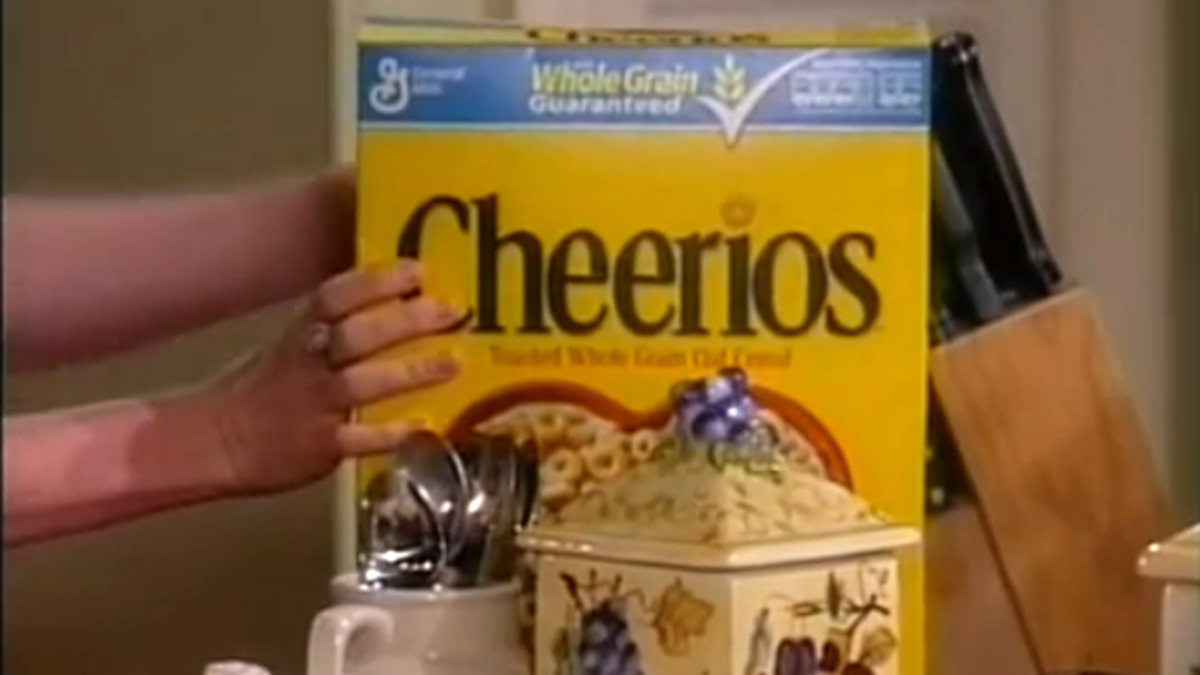 When "30 Rock" does a product placement, it's kind of funny.
When "Days of Our Lives" does one, it's kind of sad.
That's the general consensus as clips from the long-running soap opera hawking Cheerios, Chex Mix and more have gone viral.
Times are tough for the soap opera genre, with long-running soap "As the World Turns" closing down its fake town this year as more and more viewers flock to talk shows and "Real Housewives of Wherever."
So you can't blame "Days of Our Lives" for trying something -- anything -- new, just to stay on the air.
Plus, soap operas got their names from tirelessly selling detergent and other household wares to housewives across the land, so its not like "Masterpiece Theater" is suddenly having its characters meet at McDonald's and T.G.I.Friday's.
These are soap operas.
But these product placements go just a step or two too far in the silly direction.
In this first clip, characters are extolling the virtues of Chex Mix while on a romantic picnic.
In this clip, it is Cheerios cereal that gets the "here, look at the box while I talk about other things" treatment.
And in perhaps the most hilarious "Days of Our Lives" product placement of all, a frozen Chinese food brand is carried around a bar (yes, a bar - where else would one be carrying around frozen Chinese food?) like it got accidentally superglued to the character's hand.