Dawn Wells 'Apprehensive' About 'Gilligan's Island' Remake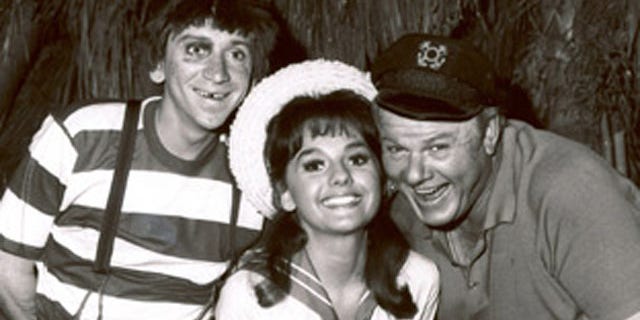 Development is underway for the big-screen remake of the 1960s sitcom classic 'Gilligan's Island.' But Dawn Wells, aka Mary Ann, tells us she's concerned about what the Tinseltowners of today might do to the American cultural icon of yesteryear.
"(A remake) has been a long time coming ... and I have a little apprehension," Wells told Fox411. "Hopefully the integrity of the characters and the legacy that we have enjoyed for 47 years will stay. We were the surrogate family to an awful lot of folks. It is very important we don't destroy that."
And while casting details haven't been announced, Sherwood Schwartz, the show's original producer, has said he would like to see Michael Cera play Gilligan, and there has been some speculation that William Shatner would make the perfect Skipper.
Wells, however, has her own ideas.
"William Shatner as the Skipper is totally wrong. The Skipper was a genuine, sweet and warm character, and he was larger than life.William Shatner doesn't fulfill that at all," she said. "But I think Michael Cera would be a very good Gilligan."
FOX411 RECAST: Who We Think Should Play "Gilligan's Island" Cast.
Indeed Wells has a lot of emotional investment not just in Mary Ann, but in all of the show's characters.
"The core of the characters, the person they are inside, is much more important than their physical (resemblance) if you're going to be true to these people. We were caricatures, but we were loved by so many nationalities," she said.
So if Wells had her way, who would she choose?
"We need to be racially diverse in this film so I think Tyler Perry would be fabulous as the Skipper," she told Fox411. "I would cast Melanie Griffith and Kelsey Grammer as Mr. and Mrs. Howell, and I would cast Eric McCormack as the Professor."
And her best TV buddy Ginger?
"I think the essence of Ginger is really Paris Hilton. But if you are going to be ethnically diverse I would say Beyonce or Jennifer Lopez."
Now to the hardest recast of all - her own.
"Mary Ann is a real tough one, but I think Drew Barrymore could do it beautifully – she has that sweet face. But Mary Ann was strong, she made you clean, she made you cook, she made sure you were fair."
According to Wells, the most challenging aspect of the casting process will be trying to capture that essence of innocence which she said made the original CBS series a family-friendly staple in the American home.
"I was very much Mary Ann. I was raised with all the principals and ethics, work ethic and study habits that Mary Ann was raised with. That's my generation. It's going to be difficult to cast that now," she said. "Mary Ann was a wonderful role model and there hasn't been a Mary Ann on television until Miley Cyrus [in 'Hannah Montana'].
"Mary Ann is a good girl. She was a virgin, so casting now is going to be difficult. I don't know where they are going to go with it, are they going to make it current or retroactive to what we were like? I don't know what their vision is, I am very anxious to meet the new producers and the writers."
Wells has a strong vision of her own for the film and would like to see it combine elements of the 1960s and today.
"It should give the morality and the fairness that we had, seven different people with seven different outlooks on life trying to survive together but it is more complex today," she said. "The characters have to be fuller because they are more experienced, but the naivete of not being able to get off is part of the plan."
The 71-year-old actress isn't ruling out a cameo appearance.
"Should they ask and there was something good to do it would be fun, but I'm not counting on it," Wells said.
Regardless of whether or not the upcoming "Gilligan's Island" remake is a success or not, Wells will always keep the original memories close to her heart.
"It was a learning experience for me because I was theater trained. I learned about how to look pretty on the camera from Ginger, I learned about comedy timing from the Howells and Gilligan," she reminisced. "But it is the camaraderie of the cast, the bonding experience. Natalie (Schafer, Mrs. Howell) and Gilligan (Bob Denver) and the Professor (Russell Johnson) and the Skipper (Alan Hale, Jr.), the four of us were all really close. That's what my fondest memory is."