David Letterman received Mark Twain Prize despite past scrutiny over sexual misconduct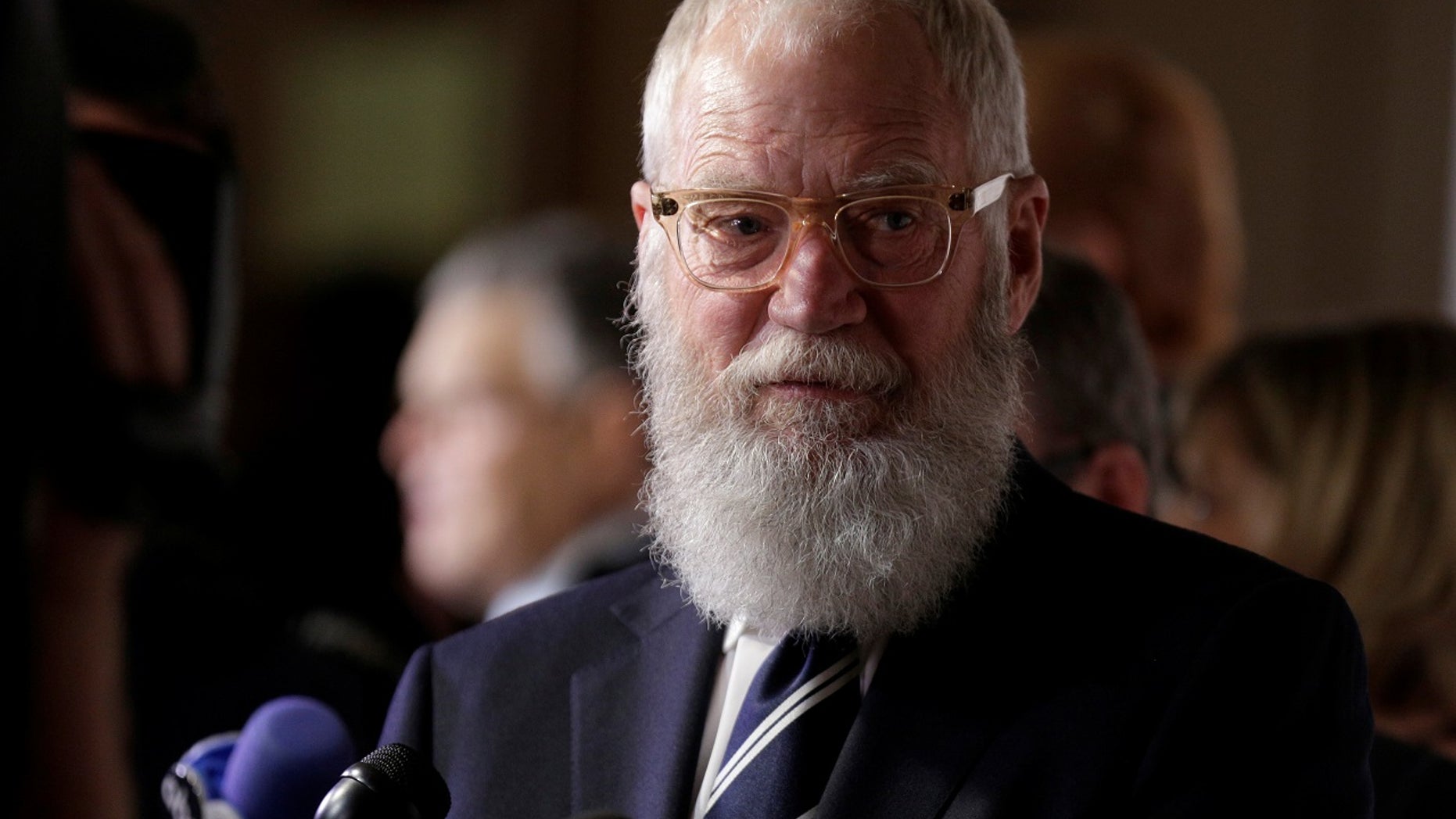 Ahead of Monday night's broadcast of "David Letterman: The Mark Twain Prize," PBS decided to remove some footage of U.S. Sen. Al Franken from the special because of recent sexual misconduct allegations against the Minnesota Democrat.
But the honoree, David Letterman -- a late-night talk show host for more than 30 years on NBC and later CBS -- has his own history of questionable behavior with women.
Franken apologized last week after a Los Angeles radio anchor accused him of groping and forcibly kissing her during a 2006 USO tour. In response, PBS removed footage of Franken from all but the final scene of the Mark Twain Prize event, TV Line reported.
"Senator Al Franken participated in the event, but will not appear substantially in the PBS program airing nationally Monday evening," PBS said in a statement. "PBS and WETA, the producing station, felt that the inclusion of Senator Franken in the broadcast at this time would distract from the show's purpose as a celebration of American humor."
But PBS still went ahead and aired the special, even though Letterman had faced his own controversy in 2009 when he admitted to having affairs with several female staffers who worked on his show. Letterman, who was involved in a $2 million extortion case at the time, acknowledged that CBS could have fired him.
"I think [CBS] would have had good reason to fire me," he told the New York Times in a 2015 interview, adding that he was "largely ignorant as to what, really, I had done."
"I think [CBS] would have had good reason to fire me."
"It just seemed like, OK, well, here's somebody who had an intimate relationship with somebody he shouldn't have had an intimate relationship with. And I always said, 'Well, who hasn't?' to myself. But then, when I was able to see from the epicenter, the ripples, I thought, yeah, they could have fired me. But they didn't. So I owe them that," Letterman said.
During a 2009 taping of "The Late Show," Letterman told the audience that someone was trying to extort $2 million from him over his sexual affairs, adding that he had to speak before a grand jury about all the "creepy things" he had done.
"I was worried for myself, I was worried for my family," he said.
"The creepy stuff was that I have had sex with women who work for me on this show," Letterman said. "My response to that is yes, I have. Would it be embarrassing if it were made public? Yes, it would, especially for the women."
Ultimately, CBS stood behind Letterman, who continued hosting "The Late Show" until May 2015. Stephen Colbert took over in September 2015.
Monday's broadcast of Letterman receiving the Kennedy Center Mark Twain Prize for American Humor was taped in October in Washington, D.C. The prize recognizes "the art of humorists who have had an impact on American society in ways similar to the distinguished 19th century novelist and essayist best known as Mark Twain," according to the site's webpage.
The Associated Press contributed to this report.