David Crosby behind the wheel of a Tesla that hit jogger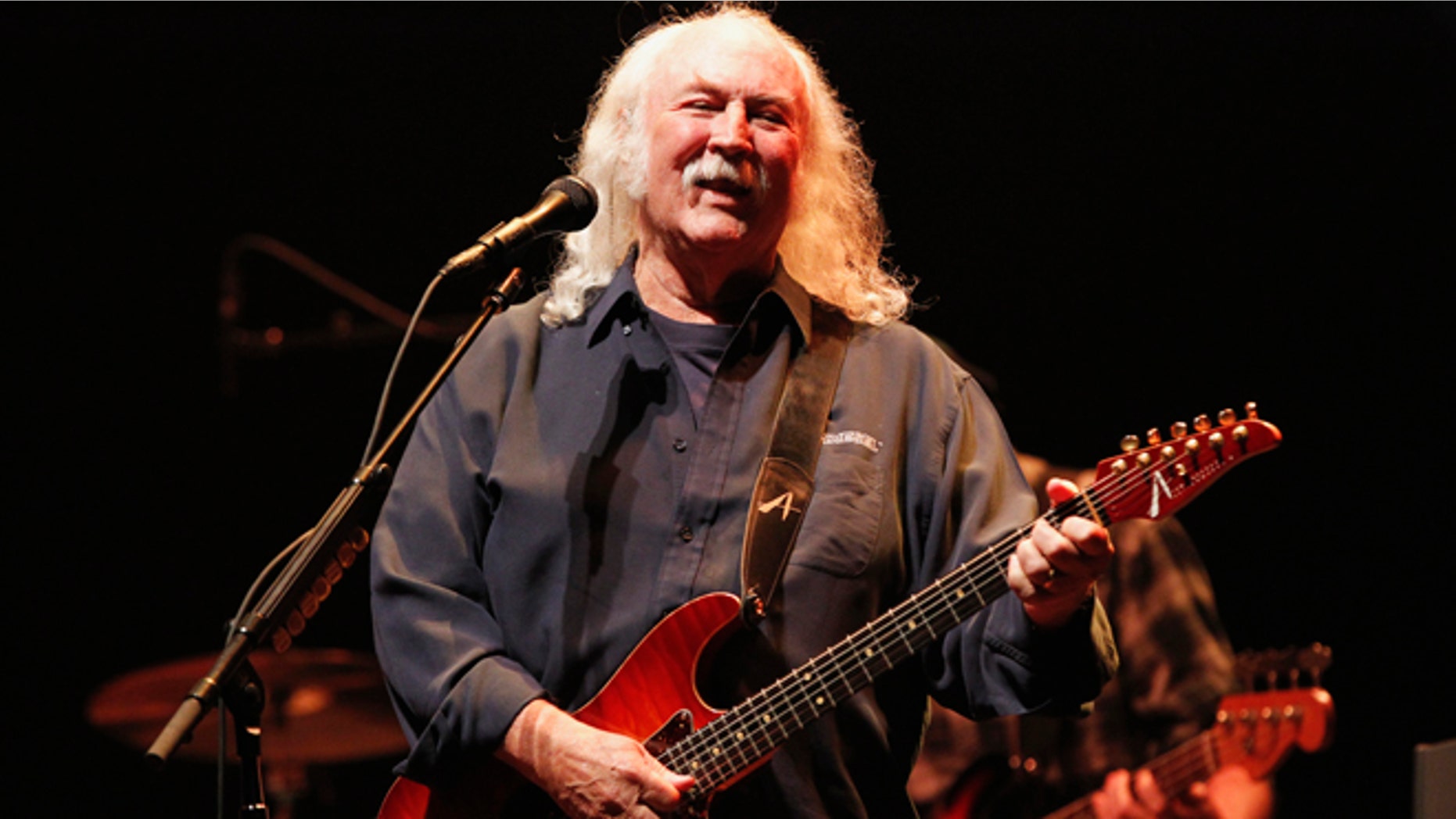 A Santa Ynez man suffered major injuries Sunday night after being run over by singer-songwriter David Crosby, according to officials.
At around 5:45 p.m., Mr. Crosby, 73, of Santa Ynez, was traveling west on Baseline Avenue in his 2015 Tesla sedan, according to California Highway Patrol Sgt. Don Clotworthy. Mr. Crosby, who was driving into the sun, did not see the jogger on the right side of the road. The man, Jose Jiminez, 46, of Santa Ynez, was struck and fell to the ground.
At the time of the collision, Mr. Crosby was traveling at a reported speed of 55 mph, which is the speed limit on Baseline Avenue, Sgt. Clothworthy said.
Mr. Jiminez was airlifted by Calstar helicopter to Santa Barbara Cottage Hospital for treatment of injuries, which included multiple fractures, abrasions and lacerations. His injuries are not considered to be life threatening.
Mr. Crosby was not impaired at the time of the incident, and alcohol or drugs were not a factor, the CHP said.
The cause of the collision remains under investigation by the CHP.