David Beckham forced to perform humiliating sex act in hazing ritual as teen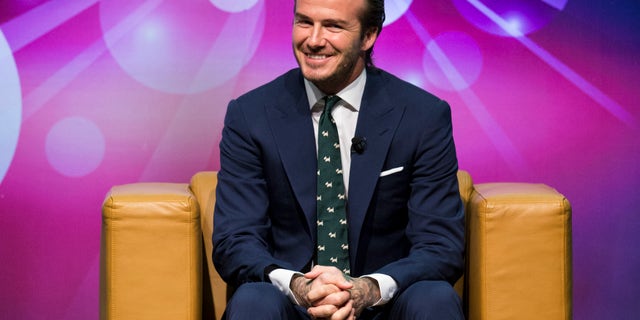 David Beckham was forced to perform a humiliating sex act while looking at a photo of soccer legend Clayton Blackmore during a bizarre homoerotic hazing ritual, the soccer star admits in a new documentary.

As a teenager, Beckham suffered through the creepy initiation ritual – while other players watched and cheered — before joining Manchester United's youth team, he said.

"Everyone had an initiation that you had to go through on the youth team, that was one of the most uncomfortable ones," Beckham said, according to UK's Metro.

"The fact that I had to look at Clayton Blackmore's calendar and do certain things, while looking at Clayton Blackmore — I mean it was embarrassing to talk about!" he said.
The soccer superstar vaguely describes the ritual in "The Class of 92," a documentary about six players on his team will air this Sunday in London.

"I was embarrassed when I was saying it on camera let alone talking about it more. But it's something we all had to go through," said the 38-year-old superstar. "It was definitely something I wouldn't like to go through again."
Beckham now married to "Posh" Spice Girl Victoria and a father of four has graced countless billboards with his chiseled physique.
Click for more from The New York Post.