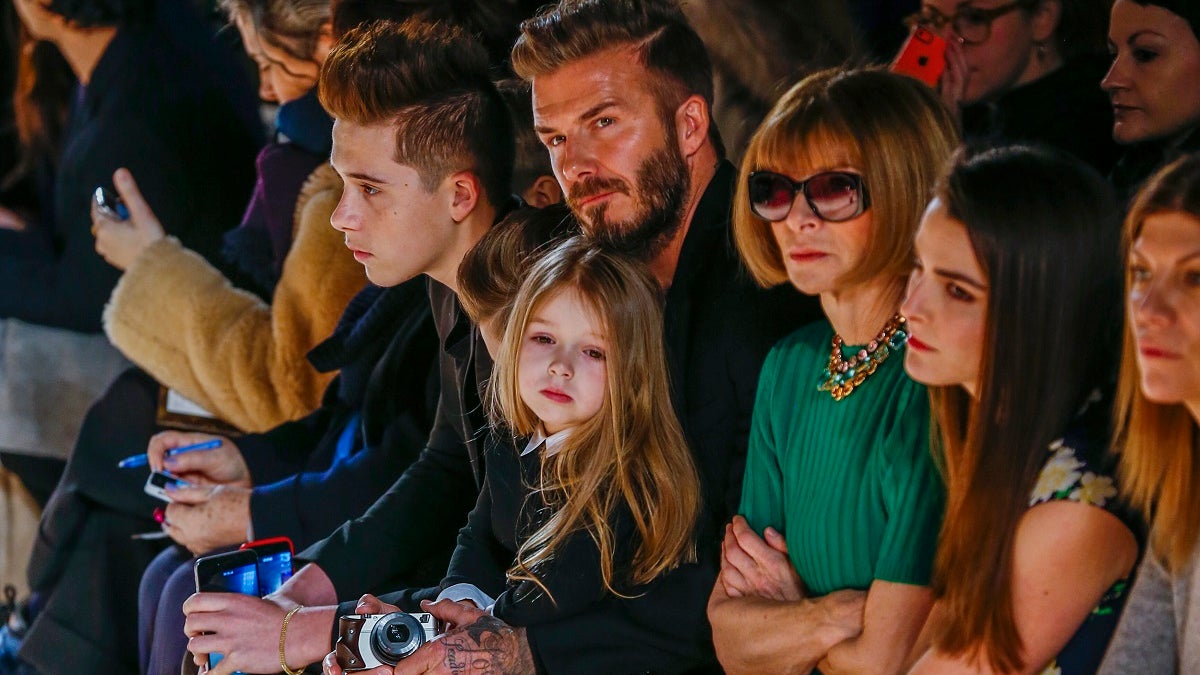 Soccer star David Beckham defended his daughter's birthday party at London's Buckingham Palace after people criticized the family for gaining "special treatment" for the celebration.
Harper, David and Victoria Beckham's only daughter, celebrated her sixth birthday at the palace with her family and friends last week. The soccer player posted photos of the celebration on Instagram on Monday, when it was Harper's actual birthday.
"Just to be clear this wasn't the palace opening the gates for Harper's birthday party, this was a tea party where us and other guests were invited so it was a beautiful thing to do with My mum, Harper plus a few school friends... We were honored to be able to there... Beautiful tea party....," Beckham, 42, captioned the third photo on Instagram after posting two other pictures earlier in the day.
Prince Andrew and the York family hosted the party, Sky News reported. A spokesman for Sarah, Duchess of York, told the news site the party was a "private family event" which was a "small family tea."
But social media users and former Buckingham Palace press secretary Dick Arbiter criticized the couple for having the lavish birthday party at Buckingham Palace.
"None of them has got a right to be there," Arbiter told Sky News. "Is it being opened up as a theme park? It devalues what the place is all about. Why do the Beckhams get special treatment?"
"Since when have the Beckham's been royalty," one Instagram user commented on a photo.
"Party at Bucks Palace? Don't think they'd let me do that," another person wrote.
However, many people also wished Harper Beckham a wonderful birthday and came to the family's defense.
"Don't listen to the jealous people, they have nothing better to moan about! Harper looks beautiful @davidbeckham so does your lovely mum," one user wrote.
"Don't explain yourself, this sounds like a wonderful experience for you and your family. Thank you for sharing," another person also said in a comment.
A Buckingham Palace spokesman told Sky News in a statement: "From time to time, members of the Royal Family who reside at royal residences invite guests to visit them privately."