'Dancing With The Stars' recap: Judges diss Rumer Willis as 'raunchy'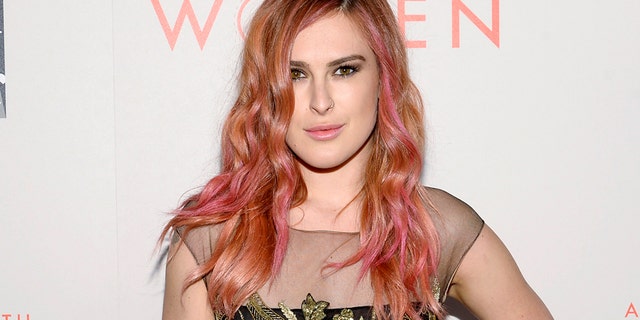 Monday night's "Dancing with the Stars" Spring Break Special mostly featured wholesome fun—instead of the bacchanalia the annual college ritual has become (as Sean Hannity viewers can attest!).
But Bruce Willis and Demi Moore's daughter Rumer Willis, who has been one of the best celebrity dancers all season, performed the sexiest dance all night and it cost her as judge Len Goodman strongly disapproved.
After seeing Rumer's jazz dance with partner Val Chmerkovskiy, set to Beyonce's "Bootylicous," Goodman complained, "I don't like all that raunchy stuff" and noted it was more bedroom than ballroom.
"DWTS" viewers saw Moore, who has cheered on her daughter all season, wincing in the audience at the harsh critique.
Rumer still got a strong score of 32 out of 40 but told FOX411 after the show, "I wish that I could get more constructive criticism ... I understand that it could be a little racy ... and it's definitely something different than what we have done but it's spring break week and it's a jazz number to 'Bootylicious' so I think Val did a fantastic job of choreographing [what] we were given.
"Look, I get it, Len's a very traditional guy. That was racy for me [too]," Rumer noted.
Chmerkovskiy said he was a traditional dancer and the number wasn't his thing, but it was "taking a chance, taking a risk…for some reason, this week, for us, it was [deemed] a bit too raunchy."
However, Demi appeared to love the dance and as Rumer described her mother and sisters Tallulah and Scout backstage, "I feel like if I was six years old, we would be on 'Dance Moms' right now ... we've totally become a dance family. Every conversation somehow turns around to us talking about either the dance clothes ... or what songs I'm dancing to. I feel so supported."
Meanwhile, musician Riker Lynch got the highest score of the night, a 37 out of 40 for his pinball-style samba with partner Allison Holker. Dance pro Holker said on camera that she'd nixed an earlier song she'd deemed too sexy for Lynch, who has a huge teen girl following.
"Shark Tank" star Robert Herjavec got the lowest score of the night, a 28, with partner Kym Johnson and at first thought he was going home. Patti LaBelle got the axe instead.
In an odd moment during the live show, hostess Erin Andrews urged Herjavec to kiss his rumored off-set girlfriend Kym Johnson on the lips! He didn't comply.
"I think Erin's been drinking," Hervajec deadpanned to FOX411 after the show. "I'm just joking -- but that was a little weird."
Hervajec admitted his jive dance to "Surfing Safari," which the judges said looked off the beat, "was good, but probably not great," but vowed to do better next week.
Bachelor Chris Soules, with partner Witney Carson, got nice reviews for his waltz and a score of 31 and said, "I finally figured out what I need to do ... I've gotten better at dancing every week."
War veteran Noah Galloway, thrown by his anger over rehearsal footage, admitted he couldn't keep his focus, telling FOX411 about his dance with partner Sharna Burgess, "It was on my mind that she'd worked so hard putting this together and I'm blowing it." They earned a 29.
Viewers also enjoyed a spring break-themed group dance competition with both Team Yolo, helmed by Nastia Liukin, and Team Trouble, with Patti LaBelle as captain, getting 39 out of 40 points.
Willow Shields' partner, dance pro Mark Ballas, had to laugh sheepishly backstage about a mishap in which he accidentally knocked a beach ball into an audience member's head during his team dance set to the surf song "Wipeout."
But there were no injuries and hey, it's "DWTS," where anything can happen—just like on spring break!