'Dancing with the Stars' recap: Judge Bruno falls out of his chair and a star is sent packing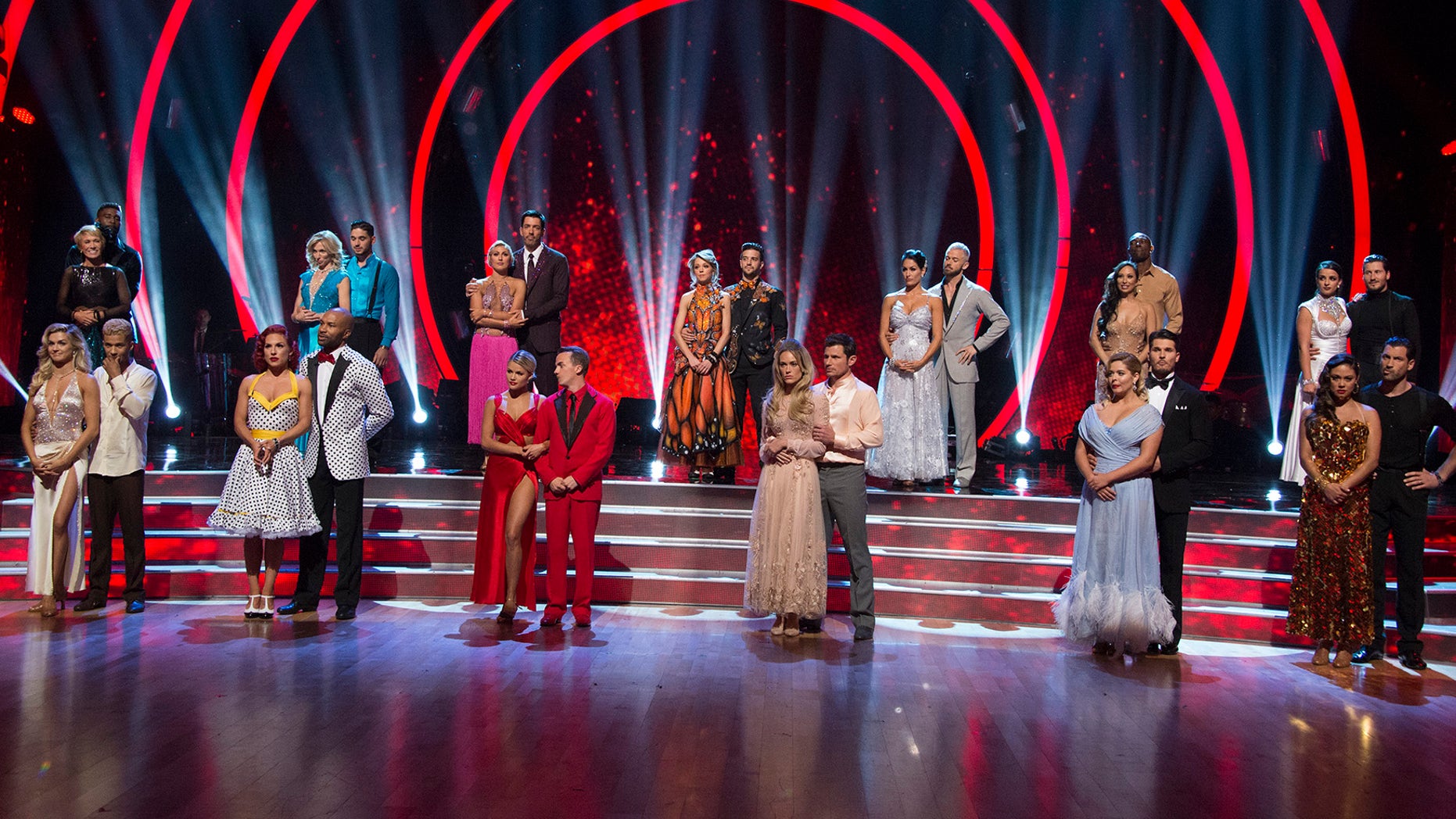 [SPOILER ALERT: THE FOLLOWING STORY CONTAINS SPOILERS FROM TUESDAY NIGHT'S EPISODE OF 'DANCING WITH THE STARS']

In a "Dancing with the Stars" surprise, 1980s singer Debbie Gibson, who bravely fought through her Lyme disease to perform on the show, was eliminated.
The star wasn't the lowest scoring, so she told reporters after Tuesday's "Latin night," "I'm definitely surprised... I was fully expecting to be doing another dance next week."
Still, Gibson, who performed with pro Alan Bersten, found that everything related to the ballroom could trigger Lyme symptoms, and told Fox News backstage, "Even today, I was dealing with chemical sensitivities from the glue on the rhinestones on my dress."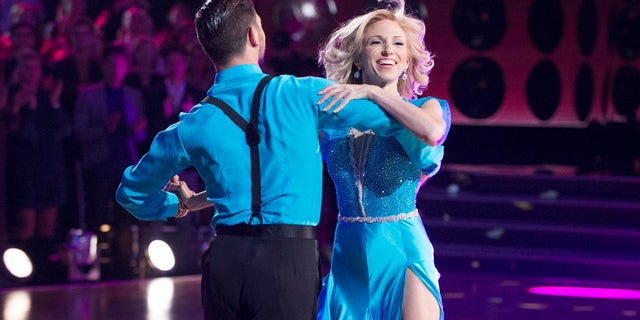 But she was proud to have competed and now plans to promote her 30 year retrospective box set and go back into the recording studio.
While Gibson went home, former "Malcolm in the Middle" actor Frankie Muniz, who broke his back car racing, continued to roar to the top.
He earned first place with a score of 25, including the first 9 awarded by a judge this season.
Muniz, who dances with Witney Carson, told reporters after the show he was nervous and a physical wreck before performing the cha-cha, "I just put pressure on myself… my body the last two days has gone completely numb. My hands tingle and I'm like, I hope I don't pass out."
Despite his obstacles, Muniz loves being on the show--and begged rehearsal cameras, "Keep me here!"
Actor/singer Jordan Fisher and violinist Lindsey Stirling tied for second at 24.
Vanessa Lachey continued to impress with partner Maks Chmerkovskiy as they earned 23 points for a salsa that had judges raving. Her husband Nick Lachey didn't fare as well with 19. In fact, singer Nick landed in the bottom two with Gibson but survived elimination.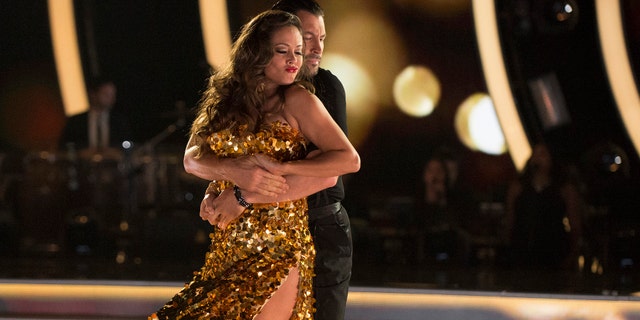 After the show, Vanessa was relieved that "my husband is safe and going on to next week."
Proud Nick told reporters of her dance success, "This is her wheelhouse."
Thinking about who could win the show, he said, "It's one of those things where, if you can't do it, it would be nice to see your spouse do it."
Former "Pretty Little Liars" actress Sasha Pieterse and Gleb Savchenko earned 22 for their samba as she revealed her emotional struggle with Polycystic Ovary Syndrome.
Amongst the other competitors, Drew Scott grabbed a 21 for rumba, former Paralympian Victoria Arlen garnered 20, athletes Derek Fisher and Terrell Owens both got scores of 19, and wrestler Nikki Bella earned the night's lowest score of 18.
Arlen, who turned 23 on Tuesday, performed an emotional rumba with Val Chmerkovskiy which Judges Carrie Ann Inaba and Bruno Tonioli loved.
But after the ESPN host revealed it was her birthday, Len Goodman dissed her dance, saying, "There was emotion involved, but very little else."
The old school judge griped that it wasn't a proper rumba, to which Val protested, "Times have changed."
Goodman insisted, "For me, there was not enough rumba. I apologize and happy birthday."
Luckily, Arlen got a surprise backstage as Taylor Swift had sent her flowers for performing to her song "Look What You Made Me To" the night before. "DWTS" also unveiled a birthday cake.
"It was such an honor to be able to dance to her song," said Arlen, who learned to walk after being paralyzed for ten years from the waist down. "The fact that [Swift] saw it and loved it means a lot to us for sure. Those flowers are gorgeous."
But Goodman's critique drew boos and in another bizarre judge moment, after "Property Brothers" star Scott performed, Tonioli fell out of his chair and appeared to be choking. He recovered during a commercial break.
Nick, with partner Peta Murgatroyd by his side, commented afterwards about Bruno's live bobble, "I saw it happen. I didn't know if it was his showman moment where he went down or if he actually legitimately fell. I'm happy he's not injured."