D-listers like Lindsay Lohan's parents charge fans by the minute to talk to them on new celeb phone line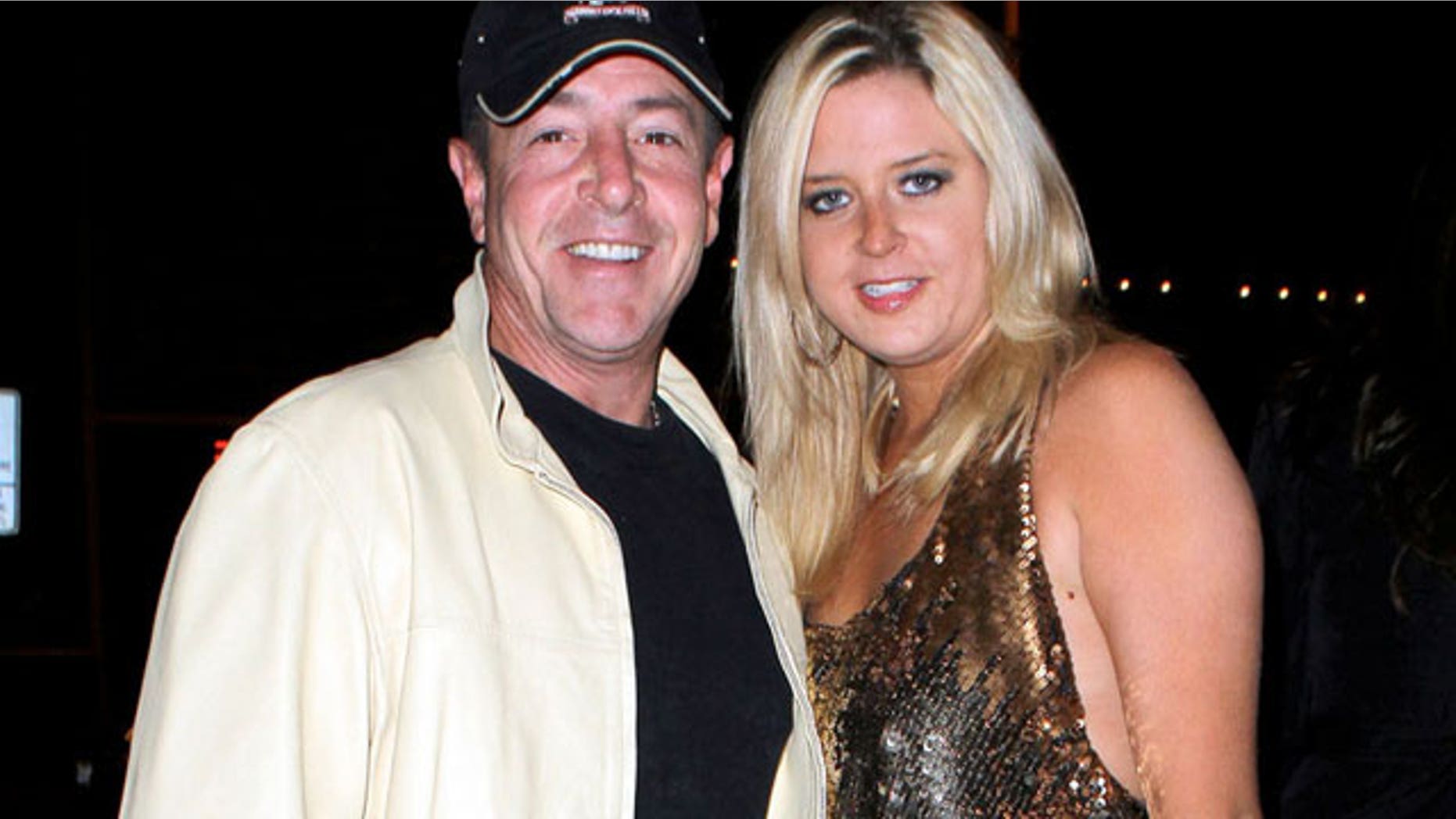 Would you pay $18 a minute to talk to Lindsay Lohan's dad?
How about $25 a minute to talk to her mom?
No? Well apparently there are people out there who will.
D-lister Michael Lohan raked in $3,500 last week through dial-a-star.com, a service that allows fans to pay by the minute to speak to a stable of tabloid celebrities like the Lohans, Real Housewife Danielle Staub, former "Jersey Shore" cast member Angelina Pivarnick and a handful of celebrity mistresses.
"It's been really great. I have gotten a lot of calls," Lohan told Fox411. "There has been a wide variety. One woman's best friend has a son with an addiction problem, so I talked to Dr. Drew about that and told her what he said, and then of course you have TMZ calling me just to harass me." (Lohan added that a portion of his proceeds will go to charity.)
The most popular star in the network is Danielle Staub, who has made approximately $7,000 since the site launched six days ago.
Dial-a-Star is the brainchild of Gina Rodriguez who manages a crew of D-list celebrities and celebrity mistresses under her company DD Entertainment. Rodriguez believes she is filling a need in the marketplace — the demand for one on one contact with famous people. It is a service that people are apparently willing to pay good money for.
"I get emails all the time from fans and people who want to tell my clients something but because we don't use mail anymore they can't contact them," Rodriguez told Fox411.com "I thought it would be great to set up phone calls and then the celebrities could get paid for people to talk to them."
According to Rodriguez, Staub has been getting calls that last as long as 60 minutes, and her fans aren't shy about shelling out $1,500 for a single call.
The prices vary and are determined by the celebrities themselves. Dina Lohan chose $25 a minute, while her ex Michael charges $18. (Michael originally charged $10/min, but apparently he's feeling in demand, as his rate rose to $18 per 60 seconds on Thursday.) "Octomom" Nadya Suleman costs $12 a minute to chat with, and Tila Tequila costs $20.
There is a $50 minimum and the celebrity number is kept confidential. Customers dial into a central hub and are connected through an operator after they provide their credit card information. Rodriguez takes a 50 percent cut.
Since launching last week, Rodriguez says her own phone has been ringing off the hook with other celebrities who want to sign up to make cash just for chatting on the phone. The latest addition to the site is Tiger Woods' mistress Rachel Uchitel, whose rate is $20 a minute.
Rodriguez has simplified the system so that a celebrity can set their own hours and their own days to talk. They can log in immediately after a call to see how much money they have made.
"The money is available to them immediately," Rodriguez said. "They don't have to wait. So they can be like, 'Oh I'm broke, I need money for lunch. I'll take some calls.'"
Rodriguez says she plans to launch similar sites where people can dial an athlete or a recording artist.
Because the calls are not screened (there are no publicists or managers on the line) things can and do get a little out of control.
"I've been getting sex calls," Angelina Pivarnick, who estimates she has made $3,000 from the service so far, told us. "Guys try to have phone sex with me. I actually talk back to them. It's funny. I just make it a joke I go back at them and say, 'wow you have to keep paying to talk to me.'"