Country star Glen Campbell to perform at Grammy Awards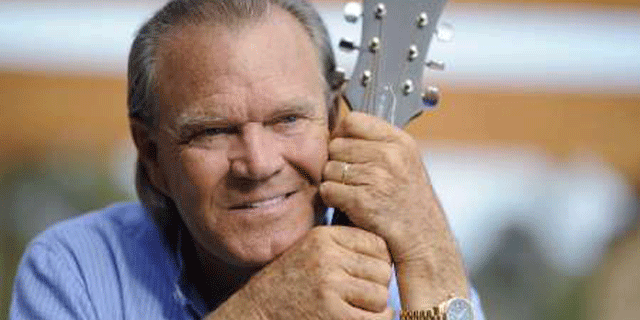 LOS ANGELES – Country singer Glen Campbell, who announced in June he's been diagnosed with Alzheimer's, will be performing at the Grammy Awards this year.
Event organizers announced Thursday that Campbell, 75, will join fellow country stars The Band Perry and Blake Shelton for a special performance during the show on Feb. 12.
Campbell, a five-time Grammy winner, is currently traveling across the US on his "Goodbye Tour."
"Glen is still an awesome guitar player and singer," his wife, Kim Campbell, told People magazine in June 2011.
"But if he flubs a lyric or gets confused on stage, I wouldn't want people to think, 'What's the matter with him? Is he drunk?'" she added about why he revealed his diagnosis to fans.
Campbell, a 2005 inductee to the Country Music Hall of Fame, has recorded more than 50 albums over the past 50 years, though his biggest hits came in the 1960's and 1970's.
"I still love making music," he said. "And I still love performing for my fans."
The 54th Annual Grammy Awards, hosted by LL Cool J, will be broadcast live from the Staples Center in Los Angeles.