Cote de Pablo says she left 'NCIS' because her character wasn't 'treated with respect'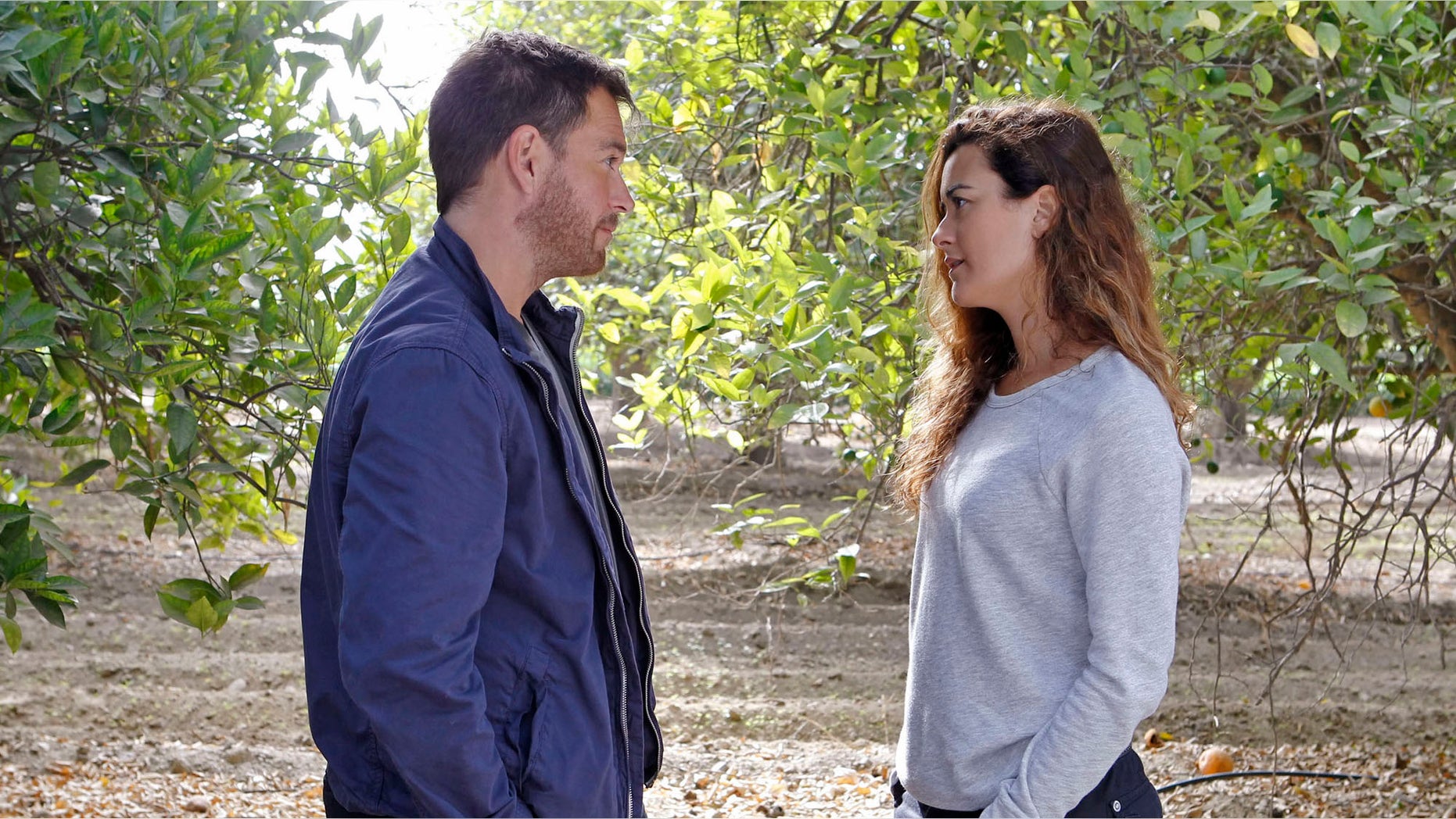 Ziva David and Tony DiNozzo won't be getting another good-bye on "NCIS."
According to E! News, actress Cote de Pablo seemingly confirmed that she will not be returning to the hit CBS show to give Michael Weatherly's DiNozzo a proper good-bye.
During a recent appearance at Babson College to promote her film on the Chilean miner, "The 33," de Pablo was asked about her exit from the show in 2013 and why she has not returned.
"...And scripts not being good enough, I chose not to," she said in a fan video from the Q&A. "Look, I love this character. I worked eight years crafting this character and loving her. I felt or I perceived that the character was not being treated with the respect that I thought she deserved no money in the world (would make me stay)."
De Pablo played former Mossad agent Ziva David.
"They were going to send her back to Israel and make her a sad, miserable woman. I said 'What do I leave all the women that are watching and following the show?' And I didn't think it was fair," she added. "So I said, 'Unless someone can really write something fantastic, I won't go back."
De Pablo did praise her former co-worker and "dear, dear friend."
"I'm happy to say that I take him with me always and that is one of the greatest things about my job – is that every once in a while, you meet people and you say, 'well, they are going to be in my life forever' and I think he's one of them," she said.
The show's executive producer, Gary Glasberg, has not confirmed whether or not de Pablo would appear in Weatherly's final episode set to air next month. He previously told E! News that her character would factor in his exit.
"Tony's relationship with Ziva absolutely will have an impact on his reason to depart," Glasberg said. "There's no part of Tony DiNozzo that Ziva David isn't a part of. She's a huge aspect of who his character is so it would be unfair and wrong to write this episode, to produce this episode and not have her character be a part of it."
CBS has not commented on the recent report.
In the past, the Chilean-born actress has said she had not closed the door on the possibility of returning to the show, saying it has to be "under the right circumstances."
"I think the fact they never killed the character off is very telling," she told a Television Critics Association panel in 2013.
De Pablo left the hit CBS show in 2013 amid stalled contract negotiations with the network. Her exit prompted a social media outcry from her fans who petitioned the studio to bring her back.
As for her exit, De Pablo said she felt her character's departure after eight seasons was "rushed" but that she was happy about her final scene with Weatherly.
"I think it was rushed. I like a little kind of closure," de Pablo said. "I think, all in all, I could not be more blessed, because I got to be with my love Michael. And, any time you have scenes with Michael and I together, there's going to be a spark and there's going to be real honesty. For that, I am forever grateful because there was a sense of conclusions as far as what they felt for each other."