Corey Feldman to appear on Dr. Oz with new tapes proving he named sexual predators in testimony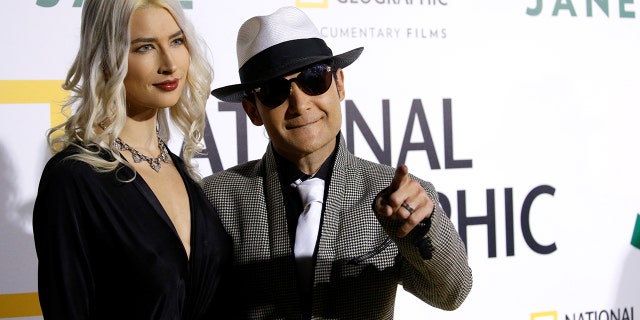 NEWYou can now listen to Fox News articles!
Dr. Oz will release the lost Corey Feldman detective tapes about his alleged sexual abuse proving that the former child star did in fact share the name of his accusers when questioned by police in 1993. The former child star will appear as a guest on the Dr. Oz talk show on Monday afternoon to further discuss the newly-discovered tapes.
Back in October, Feldman said that he had given the names of sexual predators in Hollywood to the Santa Barbara County Sheriff's Office during their investigation into molestation charges against Michael Jackson in 1993. The Sheriff's Office denied his claims, saying they had found no record of Feldman revealing any names of his sexual accusers, therefore making him out to be a possible liar. But last week, the Santa Barbara Sheriff's office discovered that the tapes had been sent down to the Los Angeles Police Department where they were found.
Fox News reached out to the Santa Barbara Sheriff's Office about the Feldman tapes in October to which they said: "We are aware of the statements that Mr. Feldman is making regarding an investigation in 1993. Our records do not indicate that he named any suspects."
But now, two months later, the tapes have been uncovered and a portion of Feldman's interview with the Sana Barbara detectives will be heard for the first time on today's episode of Dr. Oz.
After playing the audio testimony, Dr. Oz explained to the audience, "investigators didn't ask [Feldman] if he wanted to formerly report to the LAPD where the abuse occurred, after they stopped regarding did anyone follow up with you later on did they ever say you want to talk to LAPD here's how you do it, we'll pass it along."
To Oz's statement Feldman responded, "I was still basically a kid when I gave that interview and if you notice my dialogue has not changed in 5 years it's the same conversation the same wording, everything so why in God's name would they have not just said right then and there."
Since the LAPD's recent discovery of the tapes, the star, feeling most vindicated recently tweeted: "NOW U WILL ALL C THAT I HAV TOLD U THE TRUTH ALL ALONG! HOW WILL I EVER GET REDEMPTION 4 A LIFETIME OF SHAME & ABUSE BY DOUBTERS & TRUTH TWISTERS: Corey Feldman Back on Dr. Oz with 1993 Audio Naming Alleged Pedophiles."
Currently, the "Stand By Me" star has launched a campaign to raise $10 million in order to make a movie about sexual misconduct in the entertainment industry.