Cooking with 'Friends': Pete Hegseth's Minnesota Wild Rice Soup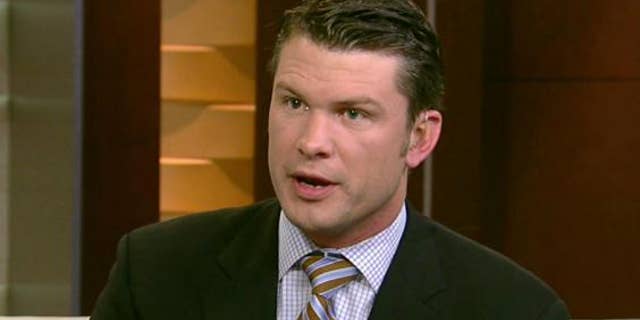 MINNESOTA WILD RICE SOUP
Makes 6-8 servings
Ingredients:
½ c. wild rice, cooked
6 tbsp. butter
1 medium onion, chopped
2 cloves garlic
1/3 c. flour
4 c. chicken broth
½ c. carrots, diced
3 tbsp. slivered almonds
¾ c. ham, cubed
1 tsp. ground pepper
1 tsp. salt
1 c. half and half or cream
Grated parmesan cheese
Instructions:
Boil the wild rice according to directions. Let sit for 30 minutes.
Sauté garlic and onions in butter in large pot. Stir in flour to make paste. Gradually add chicken broth and carrots. Cook stirring constantly, until mixture comes to a boil. Boil for 1 minute. Stir in ham, wild rice, almonds, salt and pepper and simmer for 5 min.
Option A: Stir in half and half. Heat thoroughly and serve.
Option B "Hegseth method": Cook in crockpot for 3 hours, then add half and half, and heat to serve
Sprinkle with parmesan cheese to taste.