Conan O'Brien's late-night show shortened to half-hour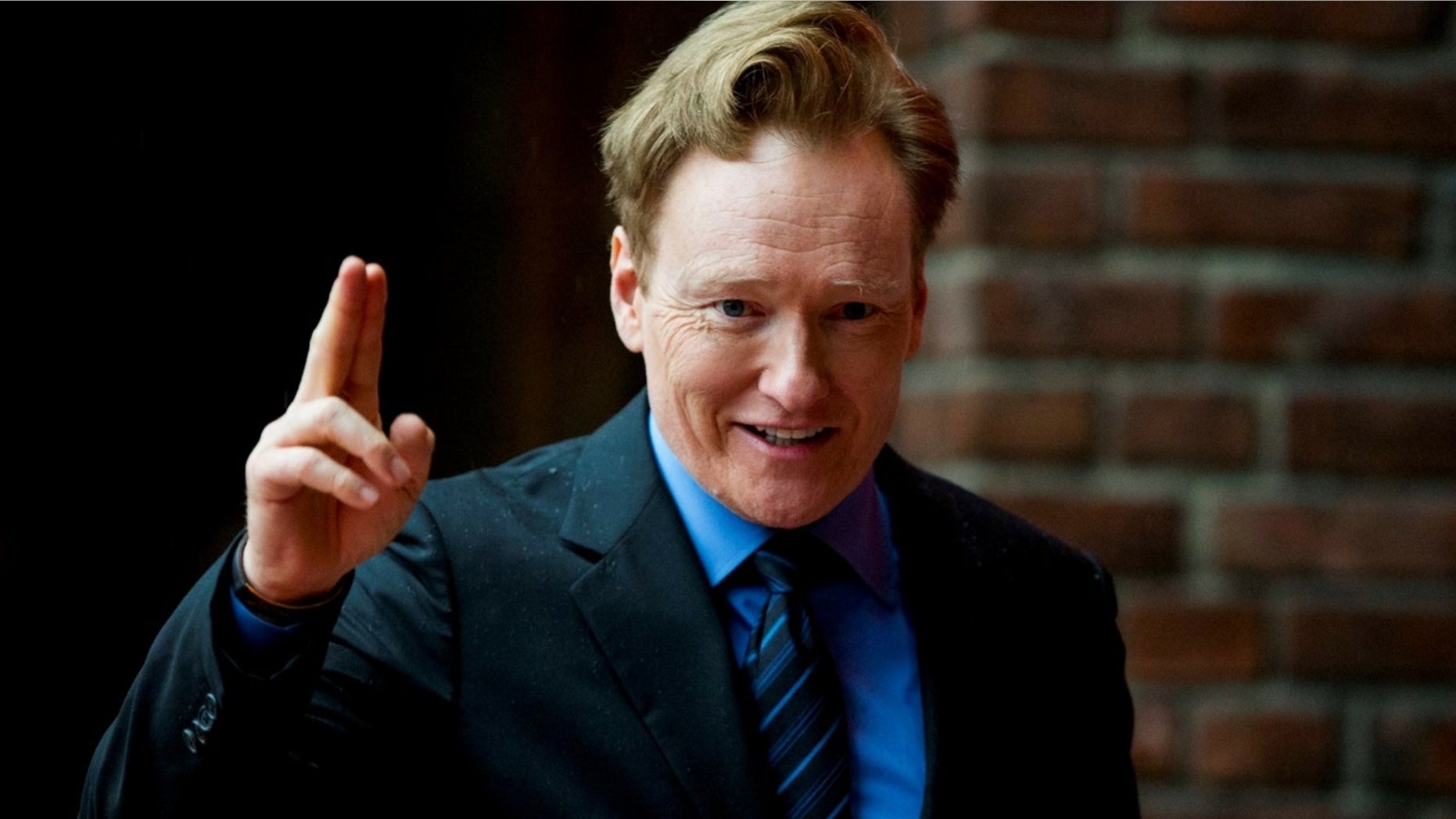 Conan O'Brien's TBS late-night talk show will be reduced from an hour to 30 minutes with fewer celebrity appearances and more traveling specials starting in 2019.
O'Brien's show "Conan" will still air four days a week but will include more digital content from in an expanded partnership with Team Coco, TBS announced.
R. KELLY ACCUSED OF SEXUALLY ABUSING MINOR, BRAINWASHING ANOTHER WOMAN IN HIS 'CULT'
"Since I inherited my Late Night show in 1993, TV has changed exponentially. I'd like to think I have evolved with many of these changes, but now it's time to take the next leap," O'Brien wrote in a press release. "A half-hour show will give me the time to do a higher percentage of the comedy in, and out, of the studio that I love and that seems to resonate in this new digital world. It's still going to be me hosting a very silly show, but I want segments on my half-hour program to link to digital content, deepening the experience for my younger fans, and confusing my older ones."
O'Brien, 55, is the longest-tenured late-night host and has the youngest audience out of all the talk show talents, according to The Hollywood Reporter. His videos have more than 3.4 billion views.
Team Coco hopes to feature some new talent, including stand-up comedians, and original content. O'Brien is planning a multi-city tour with these new comics later this year.
JADA PINKETT SMITH AND GABRIELLE UNION ARE BACK ON GOOD TERMS FOLLOWING 17-YEAR SECRET FEUD
"Not only does Conan have an epic history of working on one of the most prestigious and long-running shows in comedy, the way he and his team have evolved the show over the past five years to create touch points that weave linear, digital and live for fans and brands is impressive. I am excited to be a part of the team as TBS and Team Coco double down on being funny everywhere," TBS and TNT president Kevin Reilly said in a statement.
Last year, O'Brien noted that late-night shows were changing and was "eager to evolve" his series into "something leaner, more agile and more unpredictable."