Comedian Eddie Griffin stands by Bill Cosby after sexual assault charges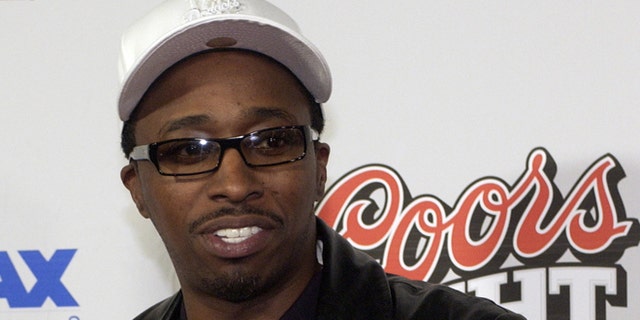 Comedian Eddie Griffin is one of the lone voices still standing up for Bill Cosby after the TV icon was charged with sexual assault on Wednesday.
"There is a systematic effort to destroy every black male entertainer's image," Griffin said in an interview with DJ Vlad published on Wednesday. "Nobody leaves this business clean...You're not going to die clean."
Court papers detail chilling sexual assault claim against Bill Cosby
Cosby's recent arrest was for a 2004 incident with his former assistant in Pennsylvania and was the first time the TV legend has been criminally charged despite more than 50 women coming forward with similar allegations dating back to the '60s. Griffin says the time period when many the alleged assaults took place is partly to blame for the incidents, and the women themselves should take the rest of the responsibility.
Click here to subscribe to FOX411's YouTube channel
"The '70s is a different time. The '70s motherf---ers all had coke spoons around they're f---ing neck. You go to the disco, the line is laid out on the damn table. When you want to level out after a hit of cocaine you get a Quaalude," he said. "So did he rape these b----es? All of them said the same thing: We 'went to the room.' Why would you go to the room of a known married man?"
Bill Cosby countersues seven accusers, demands a public retraction
Griffin also made the argument that Cosby's philanthropic efforts over the years should count for more in face of the disturbing allegations. "The man has single-handedly sent a bunch of brothers and sisters to college. Even if he didn't pay for it himself, he gave them the idea that it's possible," he explained. "The motherf---er was so generous with his money, he bought colleges colleges. And them some p---y is supposed to tear that down?"
Cosby was freed on $1 million bail and is currently awaiting trial.