CNN uses former intelligence chiefs to push anti-Trump agenda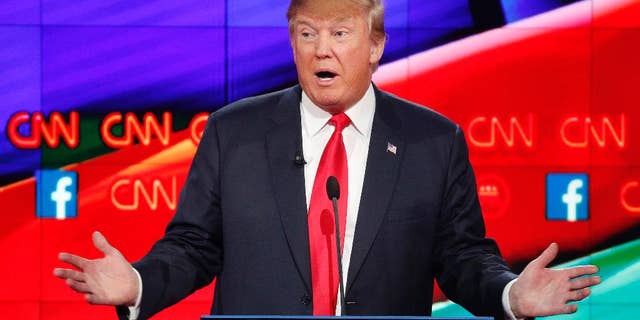 NEWYou can now listen to Fox News articles!
A pair of ex-U.S. intel bosses is scoring major face time on CNN, but critics -including President Trump - suspect their exposure has more to do with their willingness to criticize the commander in chief than to spill trade secrets.
Former Director of National Intelligence James Clapper is an analyst for the increasingly liberal new network. His role appears to be simple, as Clapper attacks Trump on a regular basis in segments that can be replayed across CNN platforms throughout the day. Meanwhile, Obama-era CIA Director John Brennan appears to be angling for a job at the anti-Trump network, as he recently claimed to be proud when personally attacked by the president, who called him a political hack.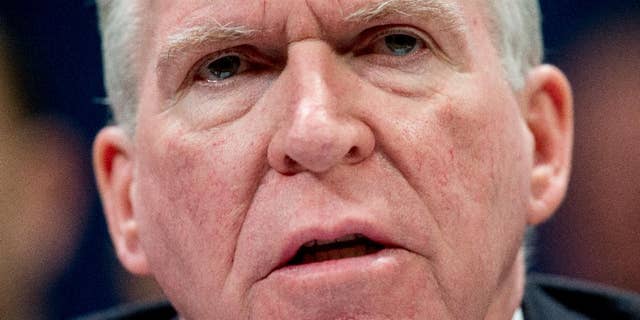 Clapper once said Trump's access to the nuclear codes is "pretty damn scary" and has question his "fitness to be in this office." Clapper's latest obsession is Trump's recent conversation with Russian President Vladimir Putin, which the media turned into a microcosm of its obsession over all-things Russia.
Trump recently told reporters that Putin told him he "absolutely did not meddle in our election" and "he did not do what they are saying he did."
"It's a boom market on TV for anyone who wants to take a swing at the president."
Trump was simply repeating what Putin told him, but the mainstream media quickly criticized the president for appearing to accept Putin's assurances. Trump was forced to clarify his remarks, saying he believes that Putin "feels that he and Russia did not meddle in the election," not that the White House actually believes him.
Media Research Center Vice President Dan Gainor said the "easiest route to appearing on TV -- especially anti-Trump CNN" is to bash the president.
"It doesn't matter what you will say. All that matters is the target. Everything else you have done, everything that might discredit you will likely be downplayed or forgotten," Gainor told Fox News. "It's a boom market on TV for anyone who wants to take a swing at the president."
Trump eventually blasted former intelligence officials who have attempted to dissect every syllable of his comments about Putin, calling them "political hacks," but Brennan took it as a compliment.
"He was referring to us as political hacks because he was trying to delegitimize the intelligence community assessment," Brennan said. "Considering the source of the criticism, I consider that criticism a badge of honor."
Clapper and Brennan appeared together Sunday on CNN"s "State of the Union" for a 16-minute interview seemingly designed to fire up anyone who thinks Russia's alleged election interference isn't in the news enough these days. Clapper and Brennan told host Jake Tapper that Russians don't have good intentions when it comes to the United States and essentially mocked Trump because he didn't publically call Putin a liar.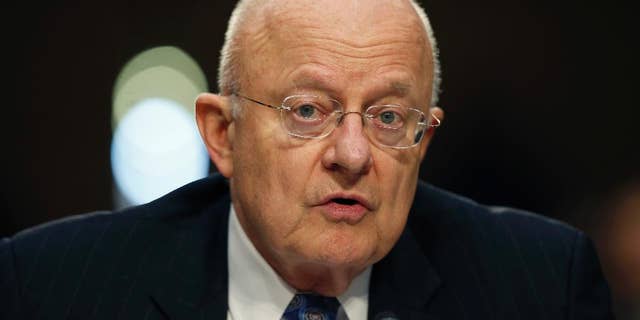 "The threat posed by Russia, as John just said, is manifest and obvious. To try to paint it in any other way is, I think, astounding, and in fact, poses a peril to this country," Brennan said.
Clapper claimed that the Chinese and Russians think they can "play" Trump, while Brennan complained that Trump would attack his critics on Veteran's Day and even said the president is "intimidated" by Putin. Clips from the "State of the Union" interview were replayed throughout the day on CNN and are embedded in a variety of the network's digital content.
CNN is clearly proud of its ability to get former intelligence chiefs to criticize the president, as the network's website featured two headlines -- leading the homepage political section – with quotes from Clapper and Brennan nearly 24 hours after the joint interview.