CMT Awards: Lauren Alaina in tears as she accepts award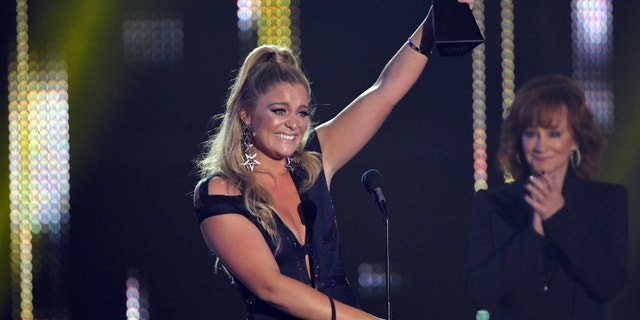 NEWYou can now listen to Fox News articles!
Lauren Alaina fought back tears as she accepted an award for breakthrough video of the year at the CMT Awards Wednesday.
"I'm not good at this, I don't know what to do," the "American Idol" alum said through tears. "Reba McEntire just gave me an award, so that's pretty crazy."
The 22-year-old was clearly overwhelmed as she struggled to compose her thoughts.
She thanked her fans and then quickly added, "And Jesus! Sorry God, that should've come first."
Alaina recently opened up about being scared she would lose her reconrd deal after coming in second place to Scotty McCreery on "Idol" in 2011.
"I was really fearful that I was going to lose my record deal," Alaina told the Associated Press. "It's really scary as a female to not have that success early on in your career, 'cause you don't know how many chances you are going to get."