Chris Pratt vs. Ryan Gosling: Who is Hollywood's most popular leading man?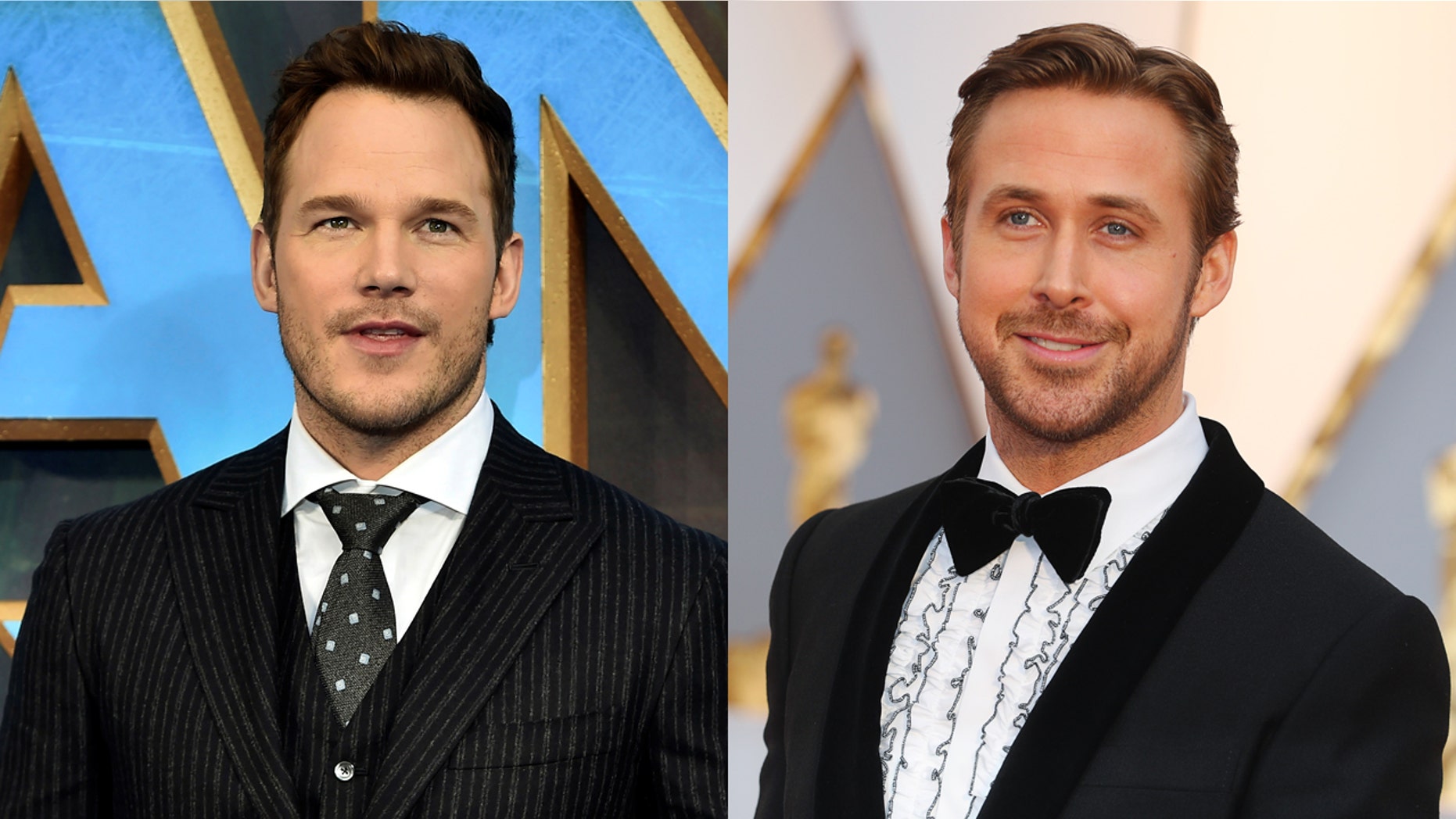 With "Guardians of the Galaxy, Vol 2" and "Blade Runner 2049" both bowing this year, Chris Pratt and Ryan Gosling are set to be the "It" boys of 2017. Gosling is following up his star turn in the multiple Oscar-winning film "La La Land," while Pratt is building off of blockbusters "Jurassic Park" and the first "Guardians."
Which begs the question: Which guy is the most sought after star in Hollywood?
"I was very drawn to Ryan Gosling since I saw him in the film 'The Believer.' I think it was such an intense performance," Harley Kaplan, a casting director who worked on "Sex in the City" and several independent films, told Fox News. "To me, he was a great actor. I didn't see him as just this good-looking guy. To me, he just constantly makes great choices -- offbeat stuff. To me, Gosling appears to be very grounded as a human being and doesn't just take the paycheck. He doesn't do these franchise films, although I'm sure he's offered tons of them. He just keeps doing interesting stuff like 'La La Land' or 'Lars and the Real Girl.'"
While Gosling wins over many like Kaplan with his role choice, talent and persona, Pratt lets people behind the curtain of his life a lot more.
"One of the reasons why I like Chris Pratt so much is that he went through years of being overweight. I feel like, when you live life as a character actor or a character person for a while, you really develop your sense of humor. With all of his work on 'Parks and Rec,' a lot of us met him as a heavier person," casting director Brette Goldstein said. "For those of us that got to know him as Andy, we got to watch him transform, and I found that very exciting. He's so relatable."
Goldstein said a major factor that goes into being Hollywood's main man, especially in 2017, is one's social media presence. A cursory look at both stars paints a picture of Gosling as the more classical actor, less interested in social media, with a mere 250 lifetime tweets versus Pratt's 3,200.
In 2014, Pratt got in shape for his role as Star Lord and his many fans got to see him make the transition and experience it with him on social media. This month, Pratt took to Instagram to apologize for comments he made that may have offended the hearing impaired. In April, he made a similar heartfelt apology on Twitter after offending blue collar workers. Meanwhile, Gosling's limited social media presence makes it more difficult for his fans to get as involved in his life, a factor which drastically changes the way the public engages with both leading men.
So what is the special sauce when it comes to making a Hollywood leading man?
"It's the people's desire. It's someone to project your fantasy boyfriend on, your fantasy husband or your fantasy girlfriend. It's someone like a teen idol of famous movie star. It's a type that's appealing for a lot of reasons." says Meredith Jacobson Marciano, founder of Amerifilm Casting. "First impression is, obviously, going to be the looks. There certainly always have been some leading actors that don't exactly fit the mold, but there's something about them. Something in the eyes, some kind of symmetry in the face. It's something that's, somehow, aesthetically appealing to the majority."
It is working for both of them. "La La Land" had a worldwide gross of $443,271,199, according to Box Office Mojo. Pratt's "Guardians of the Galaxy, Vol. 2" has already shattered that number with $630,564,419 having only been in theaters for a week.
As for the ongoing debate between Chris Pratt and Ryan Gosling, personal taste seems to be the biggest factor at play when choosing which one makes up someone's individual cup of tea. However, despite their immense practical differences, they are both undeniably leading men.