Chloe Moretz stars in 'Carrie' teaser trailer: Best horror remake?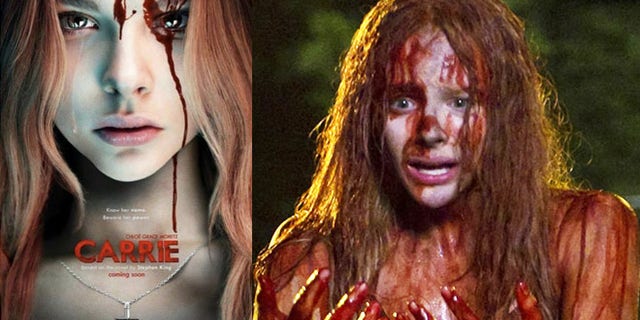 NEWYou can now listen to Fox News articles!
The remake of horror classic "Carrie," which will star Chloe Grace Moretz and Julianne Moore, finally has a teaser trailer. The unsettling clip has already got us excited about Spring 2013; flip through our gallery and see how it stands up to some other great horror remakes.
SODAHEAD SLIDESHOW: See the best horror remakes.
The 1976 original, directed by Brian De Palma ("Scarface") and starring Sissy Spacek ("Badlands") as the titular bullied girl with telekinetic powers, was an adaptation of Stephen King's first novel and is generally considered to be one of the scariest films ever made.
It's already been remade once as a TV movie in 2002, and it was even given a sequel in 1999 ("The Rage: Carrie 2").
Speaking to Coming Soon about "Carrie," which will be directed by Kimberly Peirce ("Boys Don't Cry"), Moretz revealed that the film will be "darker and much more psychological" and will be more of an adaptation of the book than a remake. Adding that she's "actually not looking at the original," she said that the role will be a big change for her: "I'm becoming a totally different person for it. I'm letting go of all of my self-esteem issues and just kind of going into it."
PHOTOS: See the latest celebrity pictures to hit the Internet.
Which do you think is the best horror remake?