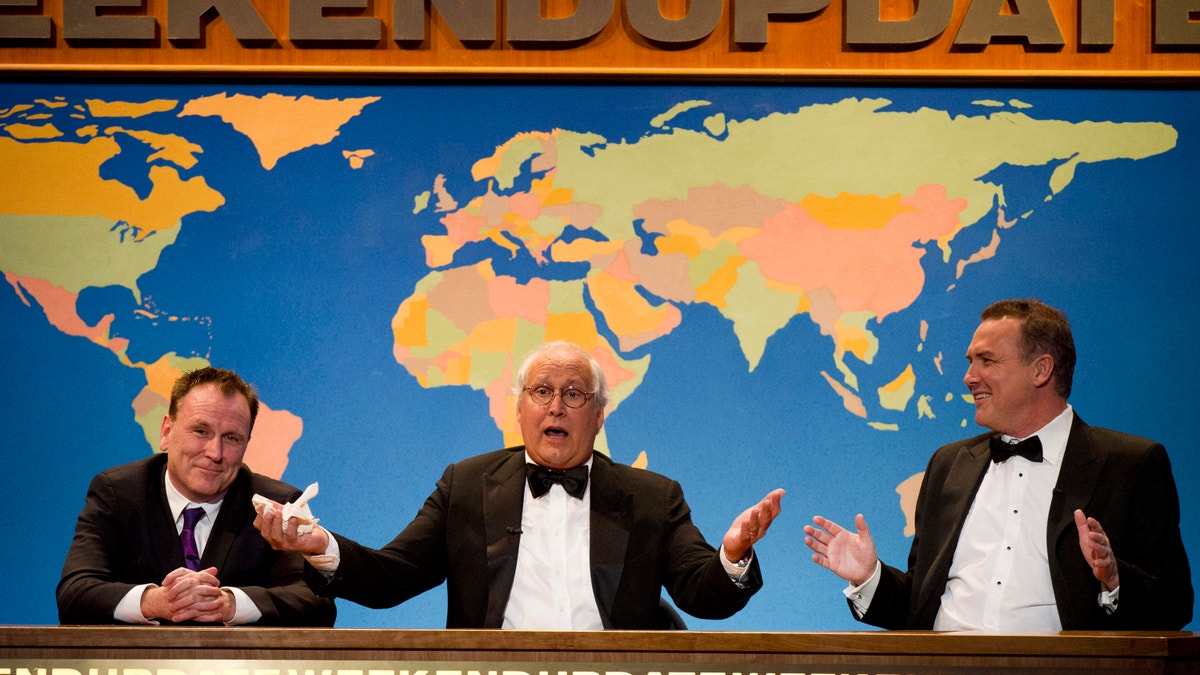 Chevy Chase and his "Community" co-star Joel McHale buried the hatchet at The Comedy Awards Saturday while also taking some caustic digs at each other, the Post reports.
The two appeared together as presenters at the black-tie event where McHale quipped, "When I see Chevy and [me] together, I can only think of one thing — teamwork."
Chase then momentarily rested his head on McHale's shoulder, and McHale said, "What an absolute joy it is to work alongside a comic legend," before adding, darkly, "and I know all those pratfalls are because of an inoperable tumor."
Chase then shot back that McHale's, "a brilliant actor, who has a horrible eating disorder."
The black-humored jokes were the latest in the ongoing feud between Chase and the NBC show after its creator Dan Harmon posted a vicious voice mail this month of Chase calling the show, "a [bleeping] mediocre sitcom" that "isn't funny" and also griping about McHale.
Comedy Central's second annual awards show billed itself as "the Oscars of comedy," and even shared Academy Awards vet Don Mischer as a producer.
But unlike the Oscars, presenters and winners took comedic aim at the event, themselves and each other.
"There are five nominees in this category. Three are really funny. One used to be funny. And one was never funny," Chris Rock said when introducing a best comedy special category. Louis C.K. won over Colin Quinn, Norm McDonald, Patton Oswalt and Daniel Tosh. But after C.K. won three more awards, he said, "This is stupid now. I hate getting this award. Every time you do anything over again, it starts to suck."