Chelsea Handler retweet of Sarah Sanders parody sparks outrage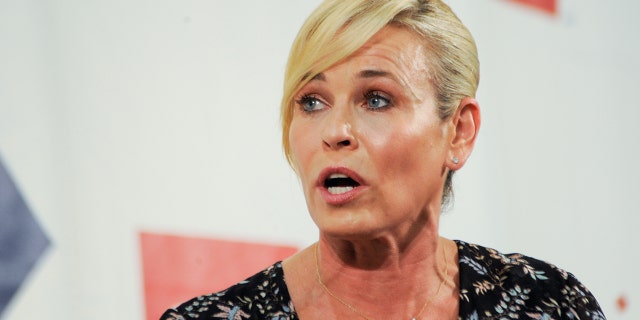 Comedian Chelsea Handler is coming under fire for tweeting a vulgar video that mocks White House press secretary Sarah Huckabee Sanders' weight and physical appearance.
The video – a promotion for Handler's Netflix series – is a fake step-by-step makeup tutorial, featuring comedy writer Fortune Feimster as Sanders.
Each step of the fake tutorial is accompanied by crude jokes that ridicule – among other things – Sanders' face, Trump and Republicans.
"Right now my skin is dry, just like Puerto Rico right before that one rainy day they had," she says before applying moisturizer to her face.
"My face is a big, fat biscuit!" she says as she uses the lotion.
Feimster compares her makeup foundation to the foundation of America: "It's Republican, it's strong, and it's white."
Feimster also mocks Sanders' physical appearance by insinuating that she resembles a man.
"I used to not know what foundation was, but our great president was kind enough to take me to a Sephora and he said to the employee, 'Hey, you see that fellow over here? Make him a woman," she says.
Not everyone was amused with the video. Many took to Twitter to criticize Handler's attack of Sanders.
One Twitter user wrote: "Keep it up and everyone will despise you. You are obviously a very unhappy person. Maybe as a modern feminist you should act like a lady for a change."
Another wrote: "Glad to see how much of a strong feminist you are, by promoting positive body image of other females."
Despite the backlash, Handler was unfazed by the criticism, replying, "This woman deserves to be taken down. She is pure evil."