Charlie Sheen sorry for 'cringeable' meltdown as he launches new series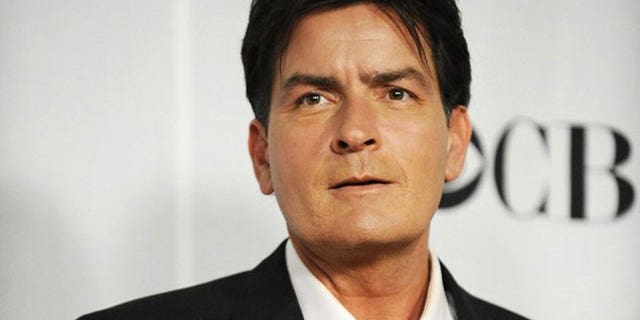 A contrite Charlie Sheen returned to the "Today" show in New York on Thursday and spoke about his infamous meltdown a year ago.
The 46-year-old told Matt Lauer he did not recognize himself after watching footage of his "cringeable" rants during his "Torpedo of Truth" tour.
He said, "I was going to do a documentary that I shot during the tour and the build-up during the meltdown. Looking at a lot of the stuff, it was like, 'Ooh, can't put that back out.' I didn't recognize parts of who that guy was.
"The verbiage and him looking like a real, insane wordsmith was fine. But it was a trip down."
[pullquote]
The actor was on "Today" to promote his new series, "Anger Management," where he plays a former ballplayer turned therapist.
He said he overcame drug and alcohol problems as a "team effort that was ultimately led by myself."
Sheen hit the headlines for criticizing Ashton Kutcher, who replaced him on his CBS show "Two and a Half Men."
He said, "I couldn't have the Two and a Half thing be my television legacy. I couldn't have that ... end on that note. So if there's going to be the swan song, it's got to be a beautiful experience and, so far, eight days was more fun than eight years."