Charlie Daniels shares his feelings on God, gun control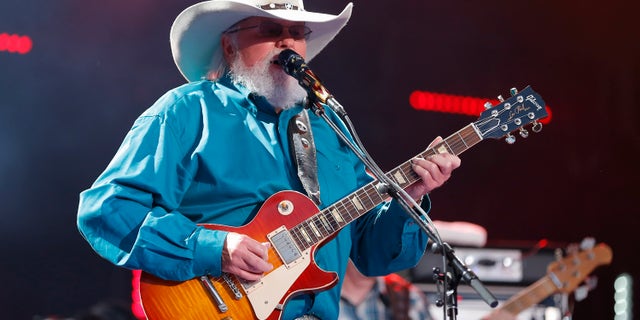 If you ask Charlie Daniels a question, expect an answer.
The country music legend is not someone to shy away from sharing his beliefs and strong opinions.
The 79-year-old singer, who was just inducted into the Country Music Hall of Fame, spoke to FOX411 about putting faith above all in his personal life and career.
"I try to make [faith] the number one thing in my life," Daniels said ahead of his performance at Summer NAMM. "I want everything I do to be affected by my faith. I'm a Christian so I want everything I do to fall in line with my Christianity and beliefs."
The "The Devil Went Down to Georgia" singer regularly writes about his faith and shares political commentary on his blog. In a recent post, he wrote about the events that took place in an Orlando nightclub where 49 people were killed by a gunman.
The singer was quick to show his support for the Second Amendment, telling FOX411 Country he doesn't stand by the 200 artists and music industry executives who penned an open letter in Billboard magazine asking Congress for stricter gun control laws.
"This is the biggest farce going on. It's just political. I don't give a damn who signed that thing on Billboard," he told FOX411 Country. "They don't shoot guns. They don't know anything about them. What they do know is what they think is the popular opinion and I guarantee you, Orlando is just one guy. Wait until there are five or six of them."
He continued, "My thought [is] we've got enough gun control laws and [the problem is], the laws that we have now are not being enforced. These guns laws are cosmetic... bad people are bad people and you cannot clean up anything by taking guns away."
Daniels compared issue to that of drunk drivers.
"It's like taking cars away to stop car wrecks. It's the drunk drivers that are the problem. You'll clean it up by taking the bad drivers off of the road."