Charges against Madonna's alleged stalker dropped after prosecution failed to meet deadlines, report says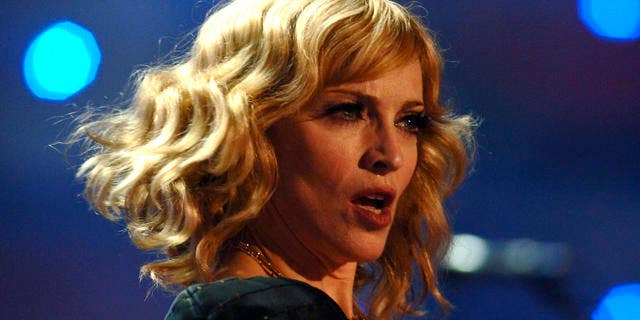 A retired New York City firefighter who was arrested for stalking pop icon Madonna outside her Manhattan home is free to resume waving posters outside her door after a Manhattan judge dropped the felony weapons and resisting arrest case against him.
Manhattan Supreme Court Justice Bonnie Wittner on Tuesday morning dismissed all charges against 59-year-old Robert Linhart, citing prosecutors' failure to meet speedy trial deadlines.
Linhart was busted in September 2010 for allegedly packing an icepick and an illegal knife while waving posters outside Madonna's Upper West Side apartment.
Linhart pleaded not guilty a month later, and was bound by an order of protection barring him from going within a 10-block radius of her building.
Linhart had twice parked outside the singer's apartment, where he proceeded to open cans of paint and create poster-board signs in her honor.
"Madonna, I need you," read one.
"Tell me yes or no," read another. "If it's yes, my dream will come true. If it's no, I will go. XXX."