Chance the Rapper engaged to girlfriend Kirsten Corley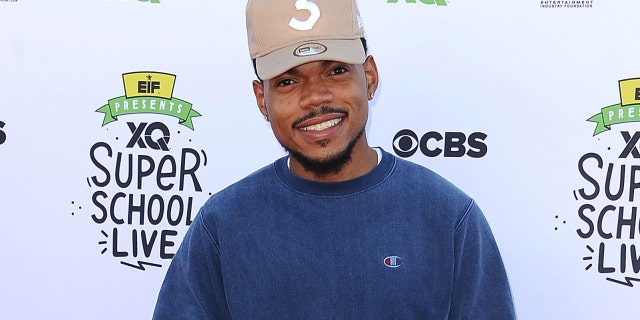 Chance the Rapper just made good on those "All We Got" lyrics, proposing to longtime girlfriend Kirsten Corley at a Fourth of July picnic!
The 25-year-old rapper, who declared on his 2016 breakout album "Coloring Book" that he was "tryna turn my baby mama to my fiancée," popped the question in adorable fashion as family and friends looked on and cheered. The couple share a 2-year-old daughter, Kensli.
Chance the Rapper Gives His Daughter an Adorable 'Sesame Street' Shout-Out -- Watch!
"Kirsten Katrina Corley, will you make me a man and be my wife?" Chance is seen asking in video of the proposal shared on social media. The rapper kept his own announcement short and sweet on Twitter, sharing simply, "She said yes."
Chance's younger brother, Taylor Bennett, also shared a tribute to the newly-engaged couple on his Instagram page, writing, "Proposed In The Hunninds! @chancetherapper You A Real One! 7-4-18#BlockBoys 💛."
Chance The Rapper Unpacking His GRAMMYs With His Daughter Is The Cutest
The rapper posted a heartwarming tribute to his now-fiancee on Instagram for her birthday back in May, sharing a series of sweet family photos.
"From the beginning beginning to the end end. You are my oldest and best friend," wrote Chance, whose real name is Chancelor Jonathan Bennett. "You are responsible for everyone of the most wonderful things in my life. I'm forever grateful that God made me find you, and even more grateful that you made me find God. Forever and ever babe. Happy Birthday."
Chance the Rapper Was Everyone's Best Friend at the 2017 GRAMMYs