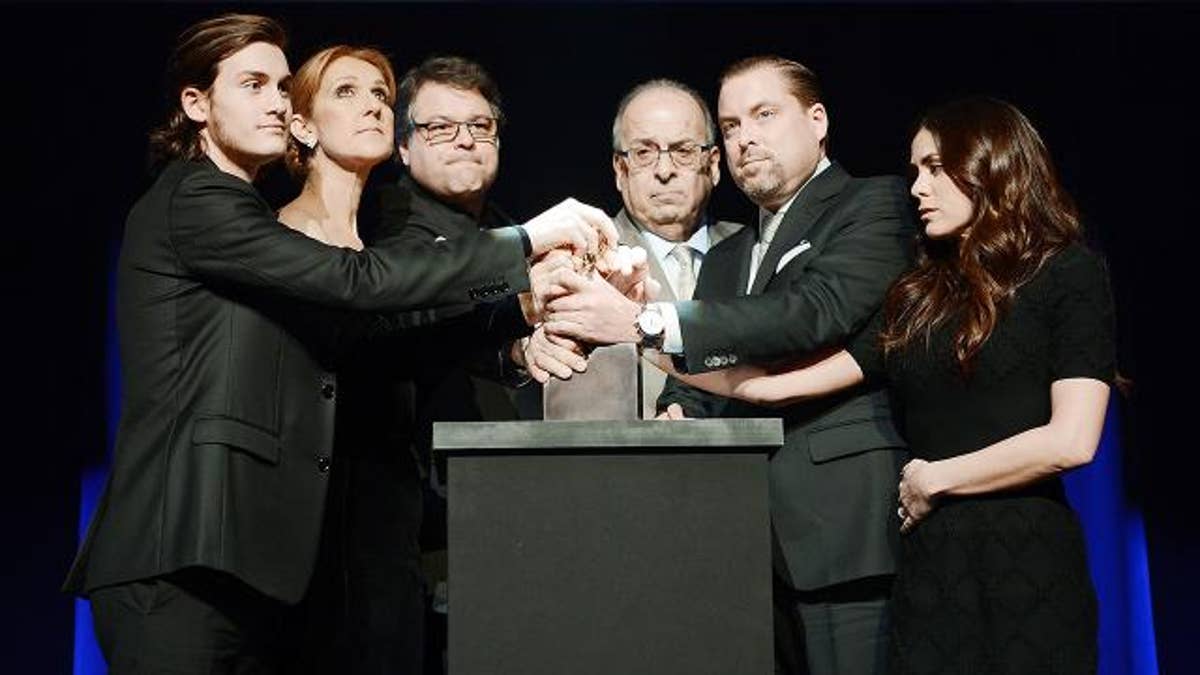 Celine Dion will not lose René Angélil's guiding hand from her life.
Though the singer's husband of over 20 years died on Jan. 14, she found a touching, if unconventional, way to always keep a part of him with her: Celine had a gold cast made of Angélil's hand.
The 47-year-old performer always held her husband's hand before going onstage during her Las Vegas residency. When Celine returned to the stage at Caesars Palace after taking a year-long hiatus to care for Angélil, he was too ill to attend the shows. So, she had a cast made so that she could still touch his hand for good luck.
EXCLUSIVE: See Celine Dion's Poignant New Music Video
The mold was center stage during Angélil's memorial at the Colosseum on Wednesday, where Celine was joined onstage by her 15-year-old son, René-Charles, as well as Angélil's children from a previous relationship, Patrick, Jean-Pierre, and Anne-Marie.
During the celebration of the 73-year-old Canadian singer and manager's life, each person would touch the hand as they took to the stage to speak, including Celine, who made an emotional speech about her late husband.
"René never hated anyone," she recounted. "Is it possible someone loves everybody? I don't think so. But he never told me a person he disliked...Time was precious to him. He loved life so much. He loved life. So very much. And life loved him."
WATCH: Celine Dion Shares Touching Photo With Late Husband Rene Angelil Ahead of Las Vegas Memorial
The GRAMMY winner also shared a heartwarming story about watching "The Price Is Right" with Angélil while he was battling throat cancer.
"He thought I was so good. I knew the prices of everything," she explained. "I'm the one who orders the stuff online, so I know what I'm talking about. All this to tell you that I was watching 'Family Feud' and 'The Price Is Right' with him, and he was crying when the person at the end of the show won the showcase! A brand new car and a trip to Hawaii. The person was winning and he was like, 'I'm so happy for them!'"