Catherine Zeta-Jones and Michael Douglas share the secret to their 20-year romance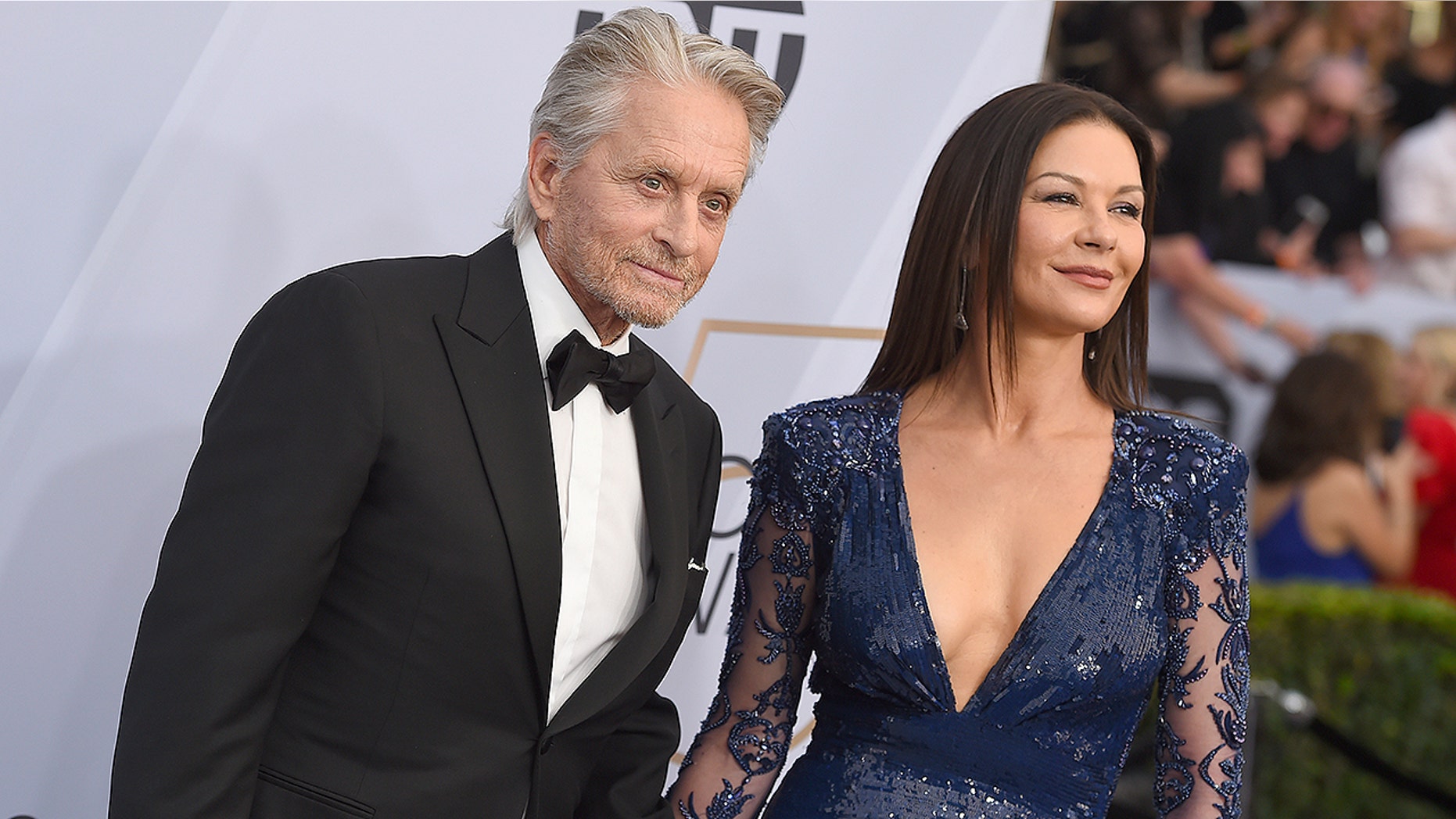 Catherine Zeta-Jones and Michael Douglas knew from the moment they met that they were meant to be.
CATHERINE ZETA-JONES ON MAKING IT WORK WITH MICHAEL DOUGLAS
The couple, who married in 2000 and share son Dylan and daughter Carys, have withstood the test of time together.
"We have the same birthday, few years apart," Douglas, 74, told Entertainment Tonight at the SAG Awards on Sunday, referencing their 25-year age gap. "The first time I ever met her I found out we had the same birthday and I told her, 'I'm going to be the father of your children.'"
CLICK HERE TO GET THE FOX NEWS APP
"He did! And then he found out that I played golf," Zeta-Jones, 49, quipped. "I think that was it."
"I found out she played golf. I melted right there," he gushed. "She looked straight into my eyes, and that was it."
The "Chicago" star added that Douglas' character is what makes her really swoon.
MICHAEL DOUGLAS GUSHES ABOUT WIFE CATHERINE ZETA-JONES AT 2019 GOLDEN GLOBES
"He is the kindest man I have ever met in my life," she said of the veteran actor, who was nominated for Best Actor in a Comedy Series for "The Kominsky Method."
"His sense of humor, he is actually quite funny in his show," she said. "But he is my best friend. So proud to be with him tonight."