Catherine Zeta-Jones says she's 'sick' of being humble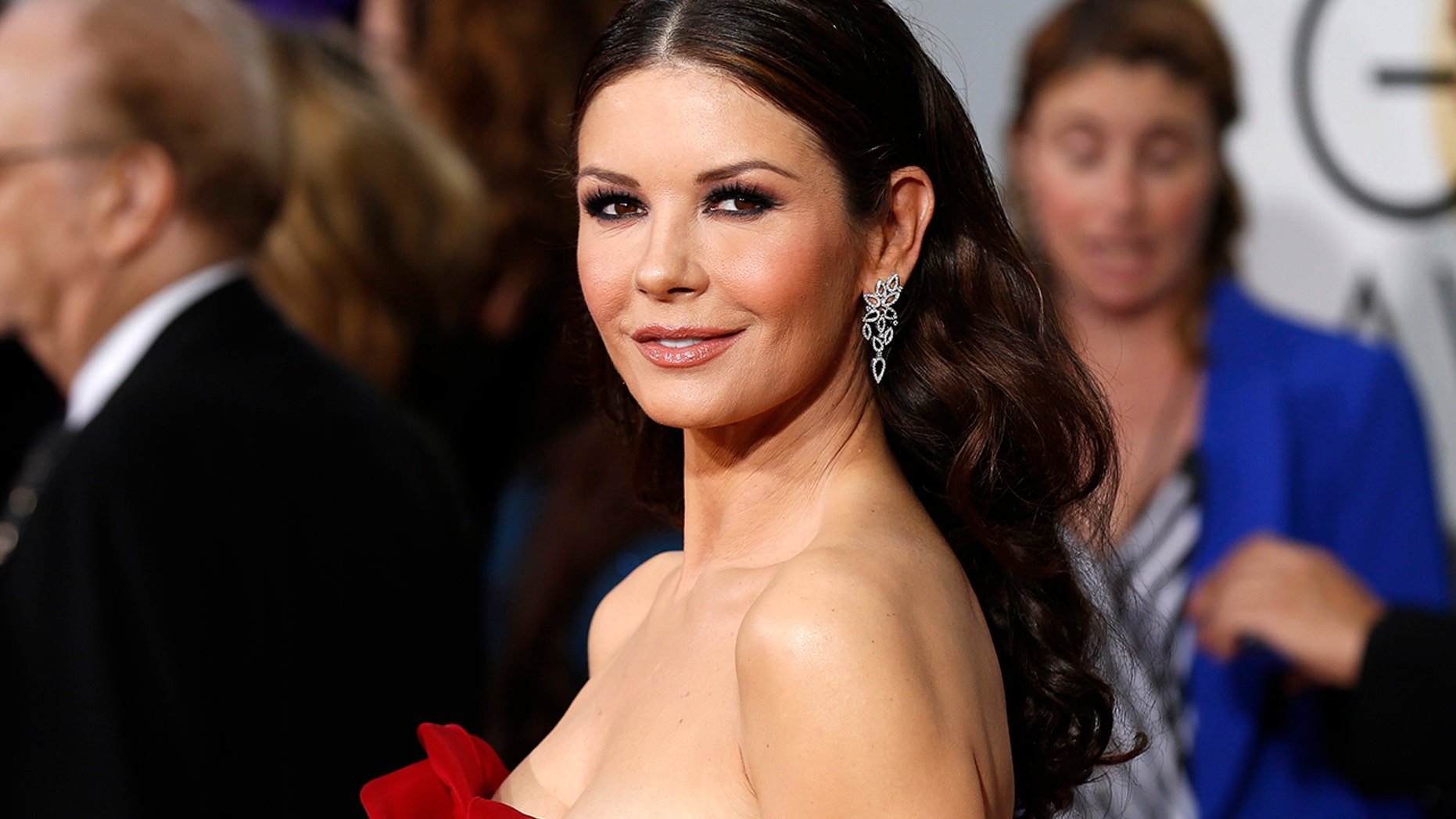 Don't expect Catherine Zeta-Jones to be humble about her success in Hollywood anytime soon.
The Welsh actress unapologetically told UK's Mirror Friday she's had enough of being modest for her work as an actress, as well as her marriage to the Douglas Hollywood dynasty.
The 48-year-old and American actor Michael Douglas, 71, have been married for 17 years and share two children.
"One thing I'm not is humble anymore," admitted Zeta-Jones. "I'm sick of being humble. I really am. 'So sorry I'm rich, so sorry I'm married to a movie star, so sorry I'm not so bad looking.' No sorrys. Enough. All that is important to me now is my work.
"That's what I love and the rest of my life is a joy because I've got two beautiful kids and a healthy, happy husband. It's all good, and I'm not going to be humble for that either."
And Zeta-Jones has plenty of reasons to celebrate these days. She told the publication that her children, 17-year-old Dylan and 15-year-old Carys, are eager to pursue the family business, which was founded by their 101-year-old grandfather Kirk Douglas, a star during the golden age of Hollywood.
"I have two kids who want to be actors and I am so proud," she said. "It's not about fame for them. They've been brought up around famous people. They know what that is like.
"They want the craft because that's what they love. And it gives me such pride that they get it. They understand that this is not a quick fix. They're so good. I can't wait for you all to see which way they're going to go because they're going to go somewhere, I'm telling you."
Zeta-Jones revealed she wasn't always as confident about her own work. But she has since accepted getting older in front of cameras and is happily pursuing roles that suit her age.
Zeta-Jones originally launched her career as an actress in 1990. At age 22, she was spotted by Hollywood filmmakers who cast her opposite Antonio Banderas in 1998's "The Mask of Zorro" and Sean Connery in 1999's "Entrapment."
In 2003, while pregnant with her daughter, Zeta-Jones won an Oscar for her role as Velma in "Chicago."
"What shaped me as an actor, more than anything, is getting older," she explained. "I genuinely lost my mojo. I didn't like it very much anymore. I was on a successful path, there wasn't any crisis or anything. And I remembered how I started off so young and became successful, because I was fearless. There was no questioning, wondering what people would think.
"Somewhere along the middle I got frightened again and I started to question myself as an actor, my choices. As I matured as a woman, as a mother, as a wife, I'm not scared anymore."
Zeta-Jones recently starred as real-life actress Olivia de Havilland in "Feud" as well as a drug lord in the TV movie "Cocaine Godmother: The Griselda Blanco Story."
"I come from a working-class family in Wales and I worked to get to where I am," she said. "And for many years all of us are victims of the fact that we've all got so humble. If you were a sports star and won an award, you would go 'S--- yeah, that was the best work I've done, I rocked!'
"Whereas actors are like, 'Oh I'm so sorry and thanks, can I say thanks?'"
The Mirror added she is now set to star in "Queen America," which will be streamed on Facebook's new video platform Facebook Watch. She plays Vicki Ellis, a ruthless beauty pageant coach, in the 10-episode dark comedy.
"She's a great character and I couldn't let this one go," said Zeta-Jones. "I've got to get my Tulsa, Oklahoma accent going. I love doing accents. There's not many Welsh roles around, as you can imagine."
"… I did say to the producers, 'I'm the only actress who said yes, right? Yeah I'll do it. I'll turn up.' I've always turned up. I'll keep turning up. Because this is why I left home at [age] 9 to do 'Annie' in London."