'Catfight' stars Alicia Silverstone, Sandra Oh recall real-life fights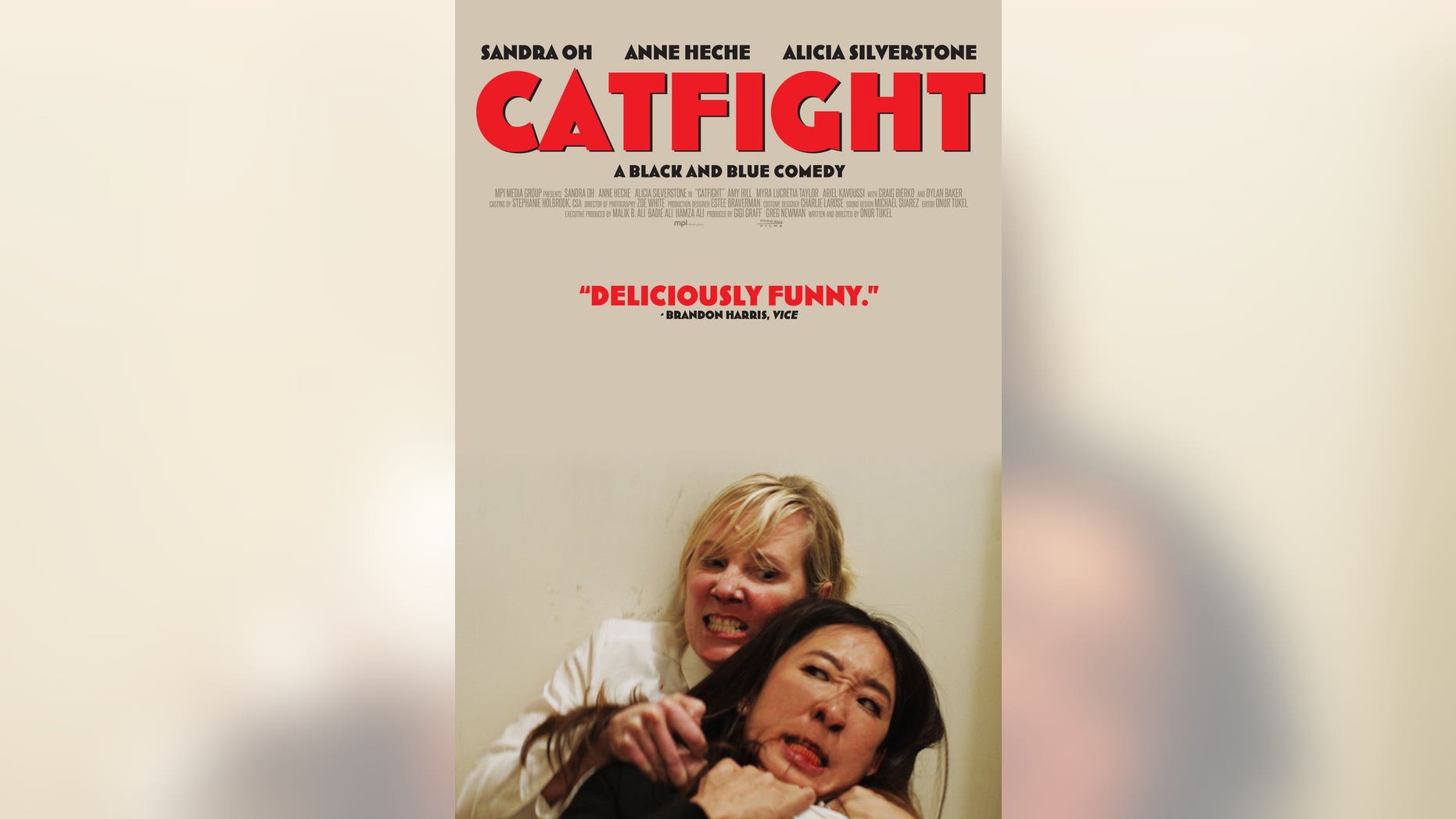 LOS ANGELES – Alicia Silverstone and Sandra Oh may have a little experience when it comes to getting into fights. Ahead of the release of their film "Catfight," the leading ladies discussed the fights they've gotten into over the years.
"Clueless" star Silverstone admitted she got into a minor physical altercation when she was young.

"Well I was really little… it was self defense," she told Fox News with a laugh. "It was like 12 and it was [with] a girl."
Silverstone insisted she didn't actually throw a punch.
"I didn't actually hit her… You know, when ... [it's] something like you are going to [do] and then it's not worth it. That kind of thing. You walk away."
Oh, meanwhile, told us she did hit someone back in high school.
"It was in high school, probably senior year and it was a guy — a  big football guy. I hit him," she confessed. "I didn't make contact with his face… Basically I was the student body president, I'm running some event in the foyer and there are a lot of balloons and then a bunch of football guys come out and are hitting me with a balloon except for the fact that if you are young person a small person I was hunched over, it doesn't hurt but it was humiliating.
"At one moment I took a balloon and I shoved him against the wall and I popped the balloon in his face."
While filming "Catfight," Oh co-star Anne Heche had stunt doubles, but they say they did 95 percent of the fighting themselves.
Heche — who has never thrown a punch in real life — said she hurt her hand throwing a punch for the cameras.
"I thought I asked for a pillow and I wanted to feel what it was like (to hit something) and they gave me a sandbag. I was like 'what the f--k?' I thought it was a pillow. It did make me understand what it feels like to punch because I have never thrown one and it is horrible... I ended up crying."
"Catfight" hits theaters March 3rd.