Candace Cameron Bure calls for prayers after election as Whoopi Goldberg calls Donald Trump a 'fool'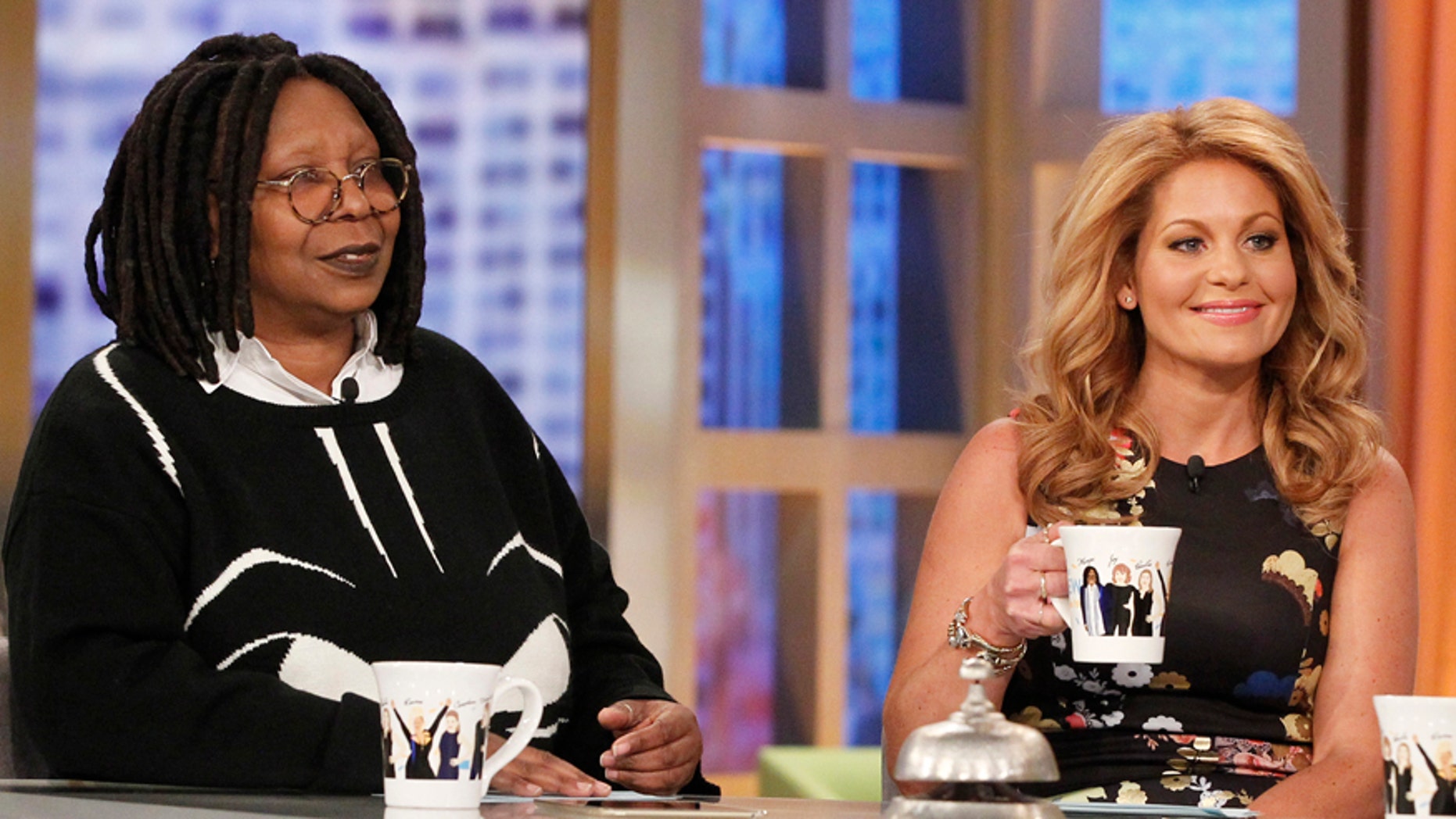 "The View" hosts got right into discussing the results of the presidential election Wednesday, with an admittedly nervous Candace Cameron Bure calling for prayers and unity as Whoopi Goldberg labeled President-Elect Donald Trump a "fool" and suggested he could be impeached during his presidency.
Joy Behar began the morning's chat by declaring "It was a rough night for everybody I think." Behar said Trump is no fan of hers.
"I'm already on his enemies list, as are you Whoopi."
Taran Killam blasted for calling 'rural' Americans 'stupid'
Bure cut in but said she was nervous to be addressing the audience so shortly after the results had been announced.
"My heart is beating so fast. I am a little nervous to even speak today. I honestly didn't think… Donald was going to win, and I can't say that I'm upset about it," she said.
Bure said she voted based on policy, noting she disagrees with many things the president-elect has said. The "Fuller House" star encouraged the audience to turn to God and encouraged everyone to come together in unity.
"I pray that we come together," she said.
Many stars devastated over Hillary Clinton loss
Goldberg questioned Bure's approach, "And all those things are great, but for all those people who don't have a relationship with God that is your relationship, what do they do?"
Goldberg said Trump's comments have rattled her, and she is concerned for the children in the U.S.
"This fool has said -- and I know he is the president… This is a bigger picture than him. This ripples out on so many bigger things… Whatever you believe no child should be afraid that their parents are going to be taken away because they are Muslim or because they are Mexican or because they are Black… and that to me is an issue," Goldberg declared.
Behar chimed in and listed some of Trump's campaign promises.
Trump's Hollywood supporters rejoice over win
Goldberg suggested if Trump did not follow through, "We can kick his ass out. There is such a thing called impeachment."