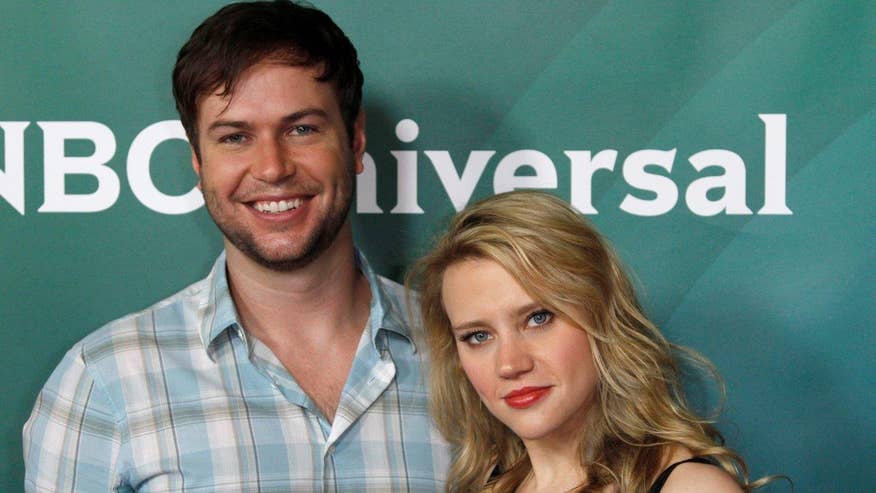 Taran Killam got himself into trouble when he tweeted "rural = stupid" Tuesday night.
The former "Saturday Night Live" star took a lot of heat for his tweet which was seemingly in reference to election results from those living in rural areas.
@TaranKillam I knew there was a reason you got fired from SNL

— Pharmacist Guy (@Pharmacist_Guy) November 9, 2016
@TaranKillam Treat hate with hate, that'll work.

— Will Fitzgerald (@WiIIFitzgerald) November 9, 2016
@TaranKillam This is part of the reason people are voting for Trump.

— C. R. Copley (@crcopley) November 9, 2016
@TaranKillam You mean people with real jobs and normal lives?

— Jas (@jashoog) November 9, 2016
@TaranKillam You are so ignorant... you wouldn't have much if it wasn't for rural America

— Janessa (@BizNessie) November 9, 2016
The 34-year-old star did tweet out an apology...sort of.
Sorry, sorry, sorry. Certainly a flippant comment made in jest. Allow me to be sincerely clear. Vote 4 Trump = I think you're stupid.

— Taran Killam (@TaranKillam) November 9, 2016
His apology didn't seem to please any of his fans who continued to slam the star for his remarks.
@TaranKillam But it wasn't in jest - it's how you feel & defines the divide in America of "Us v Them" instead of constructive dialogue.

— Jason Ely™ (@jasonely) November 9, 2016
@TaranKillam Wow, you think a lot of people are stupid.

— Sherri Fowler 🐸 (@sherri4Milo) November 9, 2016
@TaranKillam - just because someone voted for Trump doesn't make them stupid. That's really sad you would say that about people u don't know

— Tammy Booker (@TammyWBooker) November 9, 2016
Finally, Wednesday morning, the actor who is married to "How I Met Your Mother" star Cobie Smulders, tweeted he was embarrassed by his "thoughtless and mean statements."
In the light of day, I'm embarrassed for making thoughtless and mean statements. I was wrong. I'm sorry.

— Taran Killam (@TaranKillam) November 9, 2016