Can 'Deflategate' tarnish Tom Brady and Gisele Bündchen's golden life?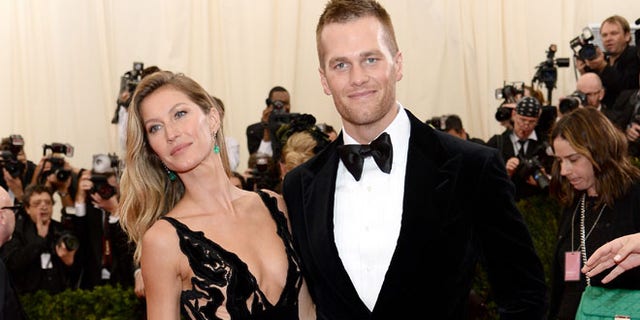 Will anything be changed by the "Deflategate" scandal?
It seems very unlikely that either the New England Patriots or the NFL itself will be deeply marked. But there is one American household with at least the potential to be seriously impacted – the until-now golden, untarnished union between American football idol, Tom Brady, and the Brazilian legend of the fashion runway, Gisele Bündchen.
Brady has been banned for four games and the Patriots were penalized $1 million – matching the largest fine in league history – and docked two draft picks for using improperly inflated footballs in the AFC Championship game.
The draft picks may hurt the Patriots in the next couple of years but not beyond that, and Brady will probably still go down as one of the most prolific quarterbacks in history, although the scandal may cost him millions.
Kevin Adler, president and founder of Chicago-based Engage Marketing, told Fox News Latino that he predicts Brady will lose about $1.8 million in salary alone from multi-game suspension and additional hits could from sponsorships as a result.
Could the fallout affect Bündchen, a money-making powerhouse in her own right? Adler doesn't believe so.
"The short answer is no. It affects his image as a corporate image," he said. "I don't think it will trickle down to them as a couple or to her."
Brady currently has endorsement deals with shoemaker UGG and apparel company Under Armour. Forbes estimates that he made around $7 million though sponsorships in 2014 in addition to roughly $31 million in salary.
Bündchen, on the other hand, has been named the highest-earning supermodel for eight years in row.
According to Forbes, the Brazilian model made an estimated $47 million in between June 2013 and June 2014 – about $16 million more than her husband.
This is due to her contracts with H&M, Chanel and Carolina Herrera, Pantene hair products, Oral-B in Brazil, along with a cut of sales from jelly sandals she designs for shoemaker Grendene and her Hope lingerie line.
Bündchen, who recently retired from the runway after 20 years, has made an estimated $386 million from modelling since 2001.
Adler said the wife of an athlete – regardless of their celebrity status – would probably not be affected by his transgression unless she was directly involved.
As for Brady, his agent said they will be fighting the suspension and he had the "unconditional" support of the Patriots.
"The discipline is ridiculous and has no legitimate basis," Brady's agent, Don Yee, said in a statement that questioned the NFL's integrity and opened the still-raw wound of the league's botched investigation of the Ray Rice domestic abuse case.
"The NFL has a well-documented history of making poor disciplinary decisions that often are overturned when truly independent and neutral judges or arbitrators preside," Yee said. "Sadly, today's decision diminishes the NFL as it tells its fans, players and coaches that the games on the field don't count as much as the games played on Park Avenue."
Unless the suspension is overturned, Brady will miss the first four games of the 2015-16 season — including the league's marquee Sept. 10 match up against the Pittsburgh Steelers at which the Super Bowl championship banner would be traditionally raised. He would also miss games against Buffalo in Week 2, a home game against Jacksonville and a game at Dallas.
The Associated Press contributed to this report.
Like us on Facebook
Follow us on Twitter & Instagram