Camila Alves, Matthew McConaughey's wife, becomes a U.S. citizen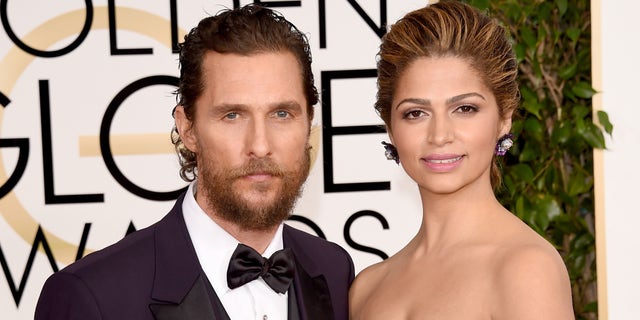 The United States has a new citizen!
Camila Alves, the gorgeous Brazilian-born wife of actor Matthew McConaughey, became a U.S. citizen this week.
The 33-year-old model swore her allegiance to the U.S. flag on Tuesday and her Oscar-winning hubby could only gush about her.
"Congratulations Camila on getting your U.S. citizenship today – another fellow and great American," the actor shared on Facebook and Twitter on Wednesday with a picture of his family after the ceremony.
Alves also shared the photo on her Instagram. It shows her and McConaughey standing in a courtroom with their three children Levi, 7, Vida, 5 and Livingston, 2.
"Sorry all! I was gone for a bit and had to disconnect to connect in Thailand and Cambodia! First day back and look what I just went thru," she captioned the photo. "It is with great pride and honor that I am happy to say I now hold an American passport! I have so much respect and appreciation for this country."
She shared the caption in Portuguese as well.
Alves came to the U.S. at age 14 and cleaned houses and worked as a waitress before becoming a successful model. She and McConaughey, 45, began dating in 2007 before tying the knot in June 2012.
They live in Austin, Texas.
Like us on Facebook
Follow us on Twitter & Instagram