Cameron Diaz says she doesn't want a husband, but door to children remains open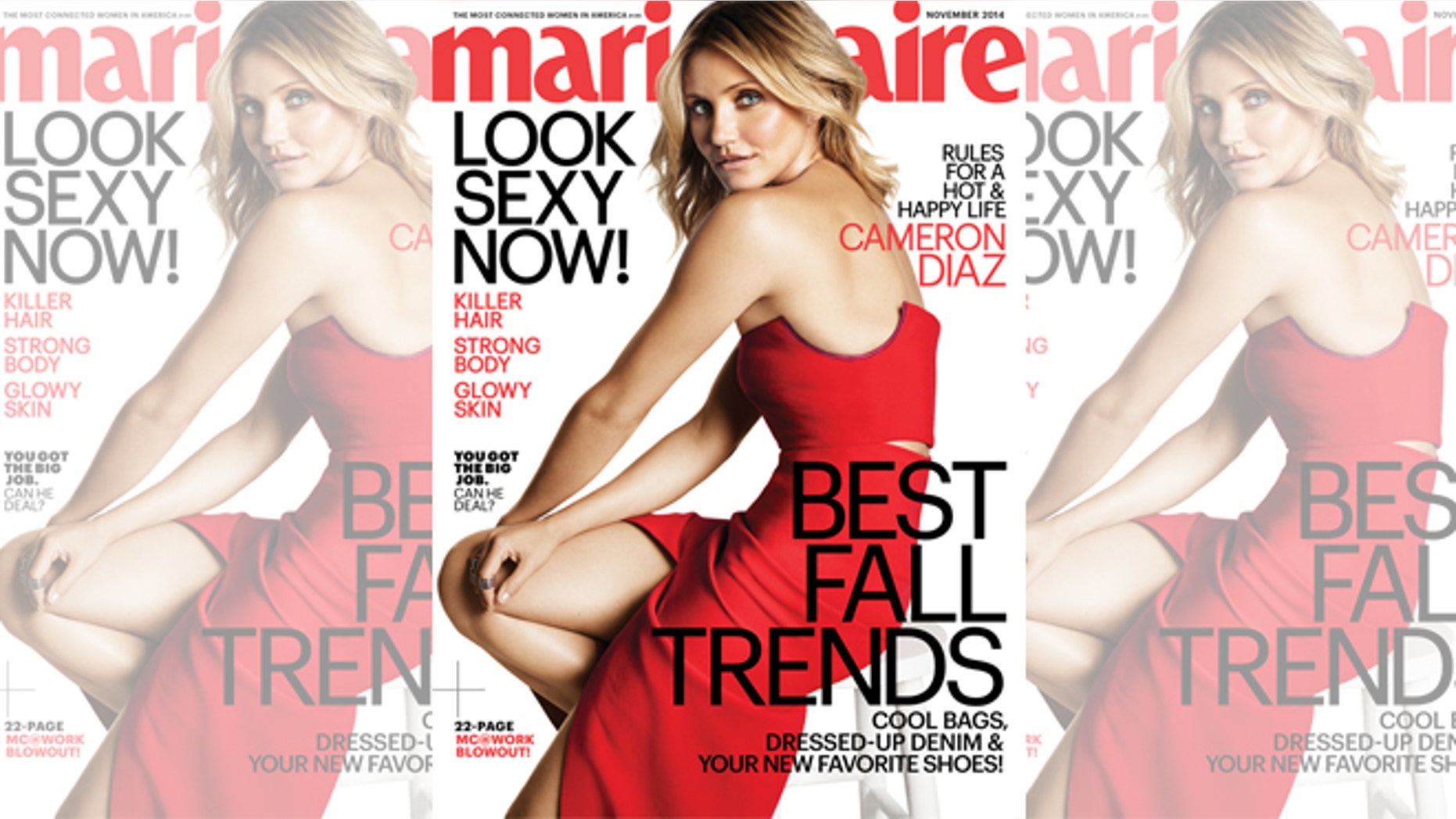 Cameron Diaz says there is no truth to the speculation that she might be wearing an engagement ring from boyfriend Benji Madden anytime soon.
The "Annie" actress reiterated to Marie Claire that marriage is not the be-all, end-all for her, but has not ruled it out.
"I'm not looking for a husband or marriage or not not looking for that stuff," she said in the magazine's November 2014 issue. "I'm living, not thinking what I should or shouldn't be doing with my life."
For Diaz, it will be on her own terms, not some else's terms – especially when it comes to children.
"We live in a society where everyone has kids, so they want other people to have kids," she said. "There is this culture that says celebrities are supposed to be just like us, so people think, 'I have children, why doesn't she?' But I am not going to do something because it's expected."
The 42-year-old said if a family is in the cards, it will happen.
"If children come to me, then I would do that, but I'm not someone who feels like she has to do something because it's expected."
Diaz is set appear in the remake of "Annie" also starring Jamie Foxx – which was not an easy task for the actress: she said she is terrified of singing in front of people.
"It's not often you get to do a musical. Even though I was terrified of doing it, I kind of had to," she told the magazine. "I've jumped out of airplanes and scaled sides of cliffs – not to get over my fears, but to address them. I just felt like this is something that needed to be addressed. I cried uncontrollably."
She said everyone on the set was very supportive and having fun "because I was so pathetic."
Marie Claire's November issue hits newsstands Oct. 21.
Follow us on twitter.com/foxnewslatino
Like us at facebook.com/foxnewslatino