Caitlyn Jenner speaks out about Kylie Jenner's newborn, celebrates being a grandparent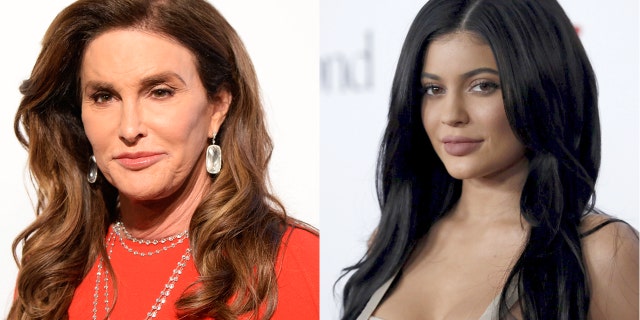 NEWYou can now listen to Fox News articles!
Caitlyn Jenner has shared her first thoughts about daughter Kylie Jenner's new baby girl and her excitement about being a grandparent.
On Sunday night, Kylie Jenner came out of hiding and revealed to the world that she had given birth to a baby girl on Thursday with boyfriend Travis Scott. The next day, Caitlyn Jenner congratulated her daughter on the big news with a sweet post on Instagram.
Caitlyn Jenner captioned an infant photo of Kylie and wrote, "My daughter just had a daughter. It's amazing to be by your side through this journey. She's SO beautiful already. Can't wait to watch her grow. Throwback to my baby, as a baby @kyliejenner."
Kylie responded to the heartfelt post with a simple, "Love you."
Caitlyn Jenner joined the chorus of family members and celebrity friends who congratulated the 20-year-old on social media. Older half-sister Kim Kardashian posted a photo of her and Kylie on her Instagram story while Khloe Karashian shared a double baby bump photo with Kylie on her Instagram page.
In her post, Khloe Kardashian wrote, "Congratulations My Sweet Kylie! What a magical ride it's been! I'll miss you bumping along with me. Never in a million years did I think we would do this together but it's been that much more special because of it. God is so great!! He had His plan all along! I love you little mama... love big mama."
Khloe Kardashian is expecting her first child with NBA boyfriend Tristian Thompson, and in January, Kim Kardashian welcomed her third child, baby Chicago West, with the help of a surrogate. The newborn infant made her debut in Kylie's intimate film diary of her pregnancy titled "To Our Daughter."
Though no photos of Kylie's new bundle of joy have been released, a source close to the new mom told People that the baby "is very cute with chubby cheeks."