Bruce Willis 'Not a Fan' of Plastic Surgery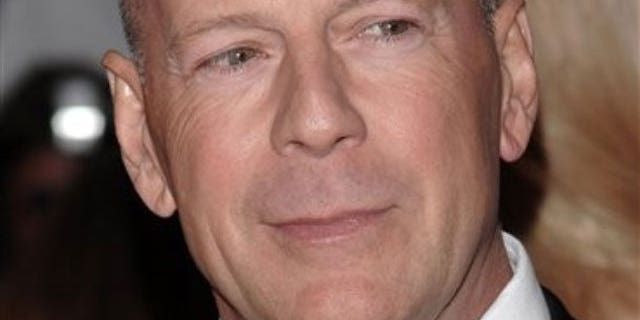 LOS ANGELES – Despite rampant rumors that his ex-wife and good friend Demi Moore is a regular when it comes to going under the knife (although she frequently denies these claims) Bruce Willis doesn't agree with altering your gifts from God.
"Cosmetic stuff, I am not a fan of it and I know a lot of people are. It's a big business and anytime you can make a lot of money off something it is going to stick around," "The Surrogates" star recently told us. "I don't plan on cutting myself up, you would be surprised there are a lot of male actors that think about it just as much as women do. I don't think about it very often I don't really care."
While Willis is 54 years young, he is happy to act like a kid.
"I am surprised when I'm reminded of my age. I still feel like I'm about twenty four years old," he added. "I could still whoop a lot of guys asses if I have to."
Meanwhile Kristen Bell is in therapy - and she's not at all afraid to tell the world. But is Hollywood really the only place you can openly admit to relying on a shrink?
"I'm a big advocate of therapy, it's not taboo out here. You're constantly talking about it, referencing your therapist or giving your friend's the number of your therapist," she said. "It's only when you travel a bit out of L.A. that people don't want to talk about it. They want to keep it hidden, but we don't need too. I'm proud of the fact I see a therapist, it shows you're a strong person and that you want to grow and change."
And right about now we're starting to feel really sorry for Lindsay Lohan, given that her father just released secretly recorded tapes of the troubled Tinseltowner desperately reaching out for help to the world-wide web.
"My fathers such a loser and those recordings are from years ago. To release personal things is foul enough, but to edit them. I used to think that he needed the book for dummies on learning how to be a father. Haha - he needs the book for dummies on HOW TO BE A MAN," Lohan tweeted on Wednesday. "I'm lucky to have great family & friends THAT ARE in my life & are positive influences! So much going on in the world, let's focus on putting our energy into the RIGHT things."