Bruce Willis and Demi Moore reunite for daughter Rumer's 30th birthday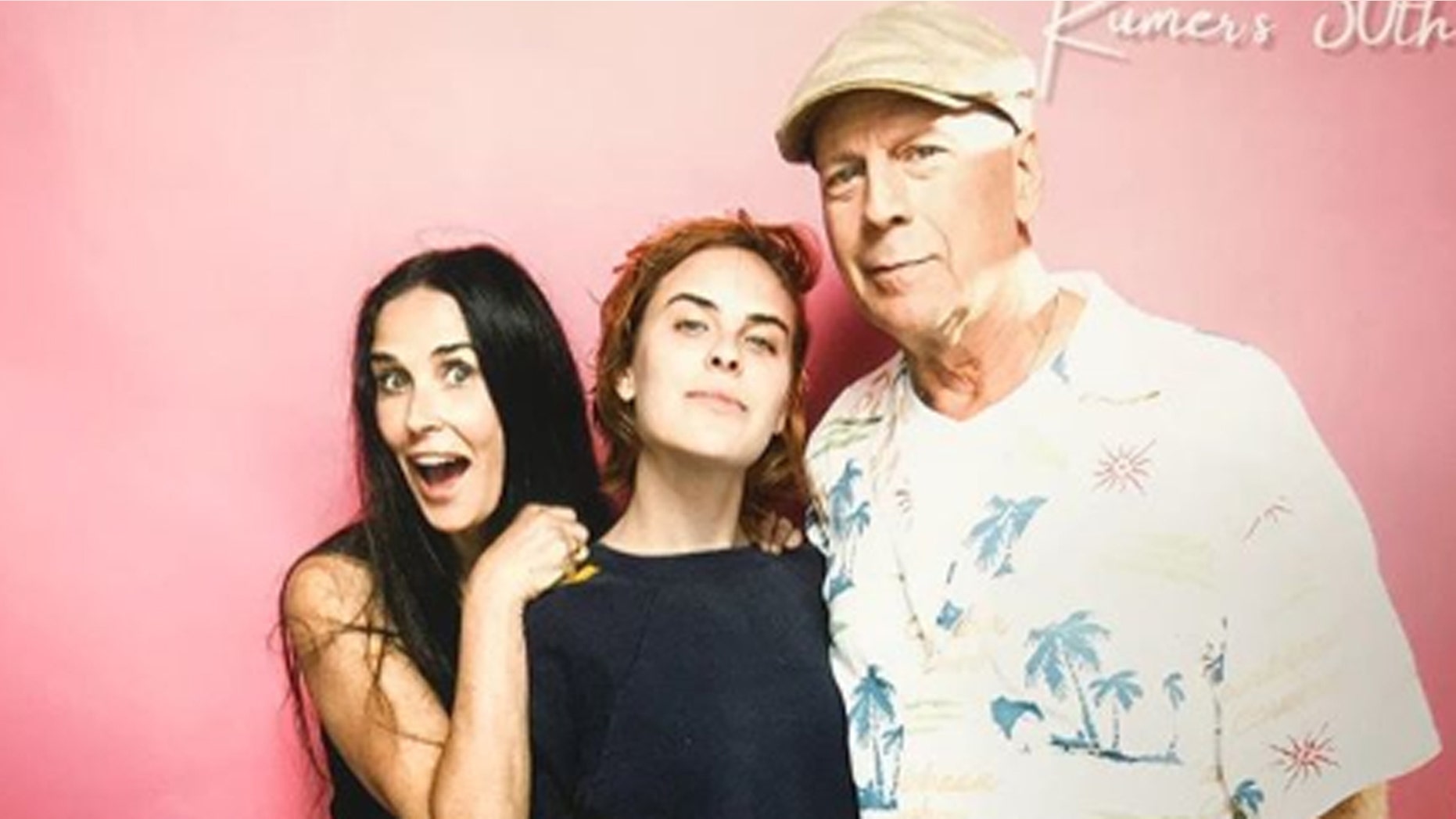 Bruce Willis and Demi Moore have reunited to celebrate their daughter Rumer's 30th birthday.
The former Hollywood couple, who have been separated since 2000, came together for their daughter's 30th birthday celebration on Thursday. The proud parents were also joined by their youngest daughters, Scout and Tallulah Willis.
The birthday festivities were well-documented on social media and kicked off with lunch for the new 30-year-old. Both Rumer and Tallulah shared Instagram photos and stories from the afternoon bash.
Tallulah shared what appeared to be a photobooth photo from the celebration featuring both of her parents striking funny poses.  And instead of writing out a caption, the young star placed the family emoji in the caption spot.
According to People, the 24-year-old also shared a video on her account of the family singing "Happy Birthday" to Rumer. In the since-deleted video, the sisters sang the traditional song to the birthday girl before chanting, "We hope you come back sober!"
The Willis sisters even shared some bikini-clad photobooth pictures from the afternoon celebration.
The Hollywood family continued the festivities into the evening where Willis joined his three daughters for dinner.
Scout shared a photo from the evening birthday dinner with the caption, "Just before we took this photo my dad said, "hurry up, I have to fart."
Back in July, Willis and his ex-wife reunited for Comedy Central's "Roast of Bruce Willis." Moore, who was married to the "Die Hard" star from 1987 to 2000, happily joked about her former husband and poked fun at his parenting skills and his iconic film series.
"For those of you that don't know me, I am Demi Moore," the star began. "I was married to Bruce for the first three Die Hard movies, which makes sense because the last two sucked."
The star went on to joke about Willis' parenting style and said, "Bruce is super generous. When our daughter Rumer was a baby and it was his turn to change the diaper in the middle of the night, he would lean over and whisper to me, 'I'll give you a thousand dollars right now if you change that diaper.'"
Following the roast, Willis told reporters that he decided to do the roast with his selected roasters because "these guys are all my friends, and they are all crazy in their own right."
"It's just going to be a big room full of laughter, and you don't see things like that very often," he said. "You don't see, 'Let's go down there and laugh as much as we can."