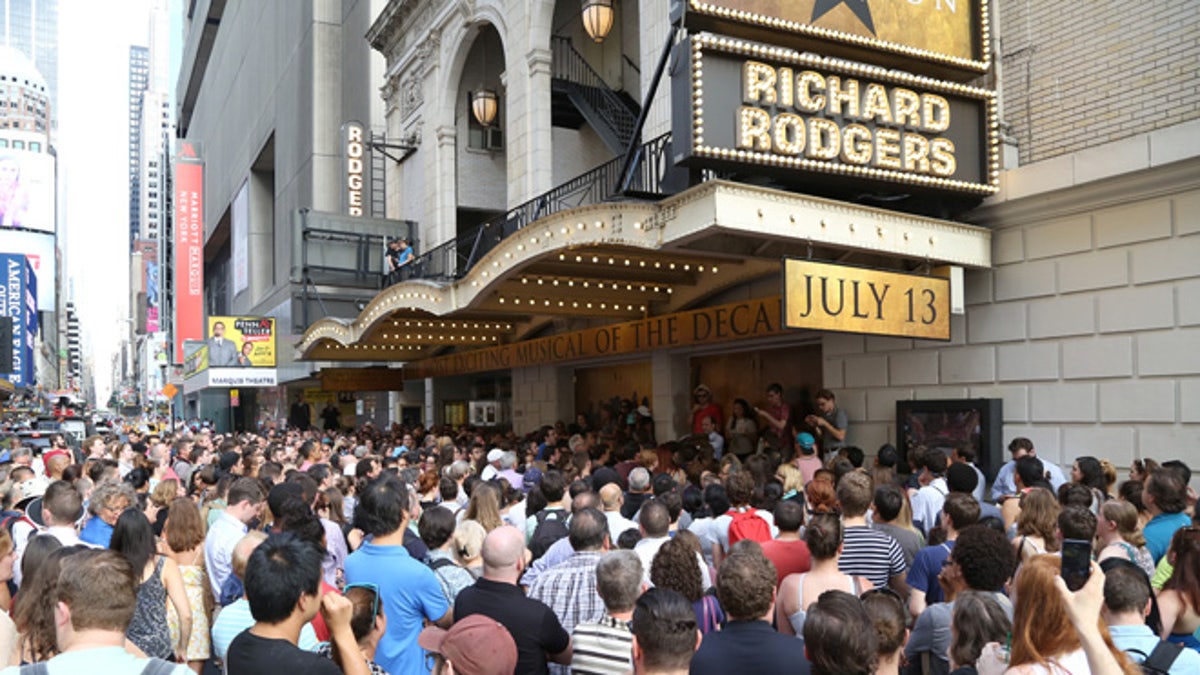 How much are you willing to spend to get two tickets to see the groundbreaking Broadway musical, "Hamilton," and meet with its star and creator, Lin-Manuel Miranda?
The online auction site CharityBuzz – known for selling intimate access to famous people – auctioned off two tickets to the Pulitzer Prize-winning musical on Tuesday for more than $17,000.
The auction benefits A.R.T New York.
While it is the dearest, that was not the only "Hamilton"-related auction on the site. Others included four VIP tickets to the show (at press time at $7,250), tickets and dinner for two before the show ($2,450) and two tickets with a backstage tour with Miranda's understudy Javier Muñoz ($8,000).
CharityBuzz has raised more than $167 million for causes around the world with at least 80 percent of net revenue benefiting many charitable organizations.
Singers Demi Lovato and Nick Jonas, who are going on tour this summer, are auctioning of a handful of meet-and-greets with fans, including one at the Barclays Center in Brooklyn in July. The current bid is set at $1,850.
The former reality star and current creative director of House of Harlow 1960, Nicole Richie, teamed up with the David Lynch Foundation and is auctioning off a full-day takeover of her official Twitter account.
According to the auction, the winner will submit 6 tweets for Richie to send out in a 24-hour period, an opportunity that was valued at $50,000.
The current bid is just $5,000, although there are nearly 14 days left in the auction.
Celebrity blogger Perez Hilton is not getting much love on his CharityBuzz auction for a personalized video message by him. With just under two days to go, the auction has not drawn any bids.