Britney Spears Denies Abuse Claims As Kevin Federline Comes to Her Defense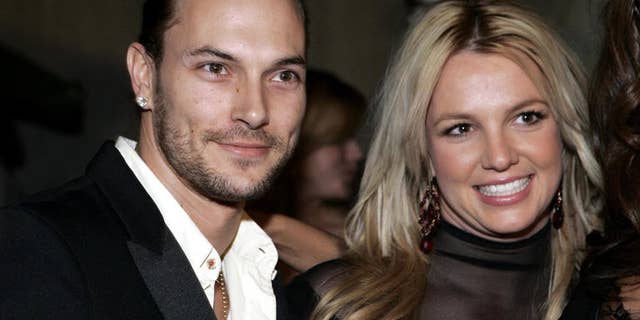 NEWYou can now listen to Fox News articles!
Britney Spears denied a bodyguard's accusations that she sexually harassed him and abused her children, saying Thursday in a statement on her website that authorities looked into his claims but found no reason to act.
The statement said the pop singer and her attorney expect Fernando Flores' sexual harassment and intentional infliction of emotional distress lawsuit to be dismissed.
"This lawsuit is another unfortunate situation where someone is trying to take advantage of the Spears family and make a name for himself," the statement read. "The Department of Children and Family Services conducted a proper investigation surrounding Mr. Flores' accusations and have closed the case without further action."
Spears did not say when the investigation was conducted and the department doesn't release details of its inquiries.
Flores claimed in his lawsuit that Spears repeatedly exposed herself to him and made other unwanted sexual advances. He also claimed she used his belt to discipline her young sons, Sean Preston and Jayden James, and acted inappropriately in front of them.
The bodyguard's employment with Spears appeared to be brief -- his court filings state he started working for her in February, and by June he was no longer on her security detail.
Flores also sued his former employer, Advanced Security Concepts Corp. A woman who answered the company's phone Wednesday declined to comment and refused to be identified.
Flores is seeking unspecified damages.
Spears' ex-husband, Kevin Federline, has also denied through his attorney that any abuse occurred and called Flores' accusations "baseless."
Attorney Mark Vincent Kaplan told The Associated Press on Wednesday that if Federline believed the children were in danger, he would have stepped in already.
"He is satisfied that the allegations are a product of economic motives," Kaplan said. "They are as baseless as they seem."
Federline has custody of the former couple's sons, but Spears has substantial visitation with the boys.
Spears remains under a court-ordered conservatorship in which her personal and financial affairs are controlled by her father and an attorney, and monitored by a judge. The conservatorship has prevented Spears from being deposed or testifying during previous cases in which she was sued.
Despite a high-profile custody battle, Spears and Federline reached an agreement in 2008 and neither side has sought changes to the custody arrangement in nearly a year, court records show.
The first hearing in Flores' case is scheduled for January 25.