Brett Hunt helps return a long-lost Purple Heart to Palm Springs family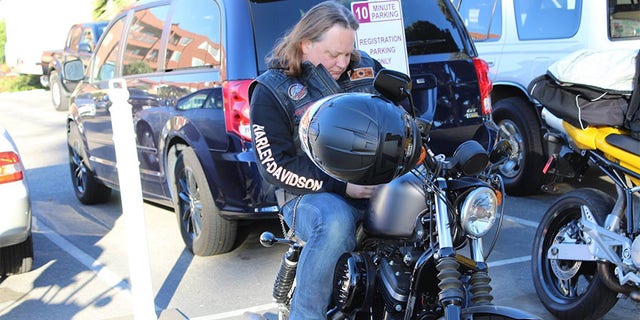 NEWYou can now listen to Fox News articles!
Brett Hunt teamed up with American Legion Riders Chapter 43 to return a long-lost Purple Heart to the family of Everisto Guiliani, Fox News has learned.
The rapper and actor, who goes by B-Ret, is himself a highly decorated veteran in both the U.S. Navy and the U.S. Army. He served in both Gulf Wars.
Several years ago, Everisto Guiliani's son, Dr. Joe Guiliani, loaned his father's Purple Heart to be put it up on display on the American Legion Riders Chapter 43, a Hollywood-based organization composed of motorcycle riders who are veterans and veteran supporters.
Reps for the Riders reached out to their historian, museum curator and archivist to see if anyone had seen it. While there was a Purple Heart in the museum, it didn't belong to the Guiliani family.
The mission was fianlly accomplished on Feb. 18, but the story wasn't revealed to the public until recently on occasion of Memorial Day.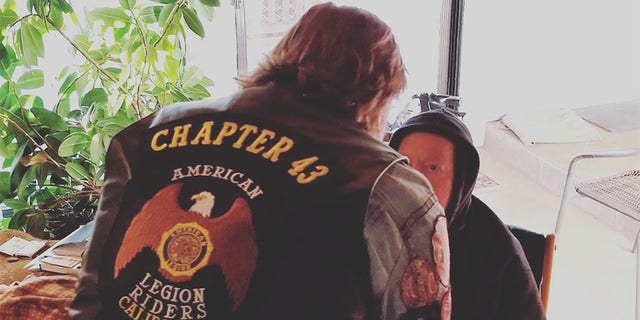 Everisto Guiliani was born in Italy on June 4, 1891, and arrived in the United States in 1914. He passed away in Los Angeles in 1979 at age 88.
Still, the Riders kept the concerned son's phone number on hand in case the medal had turned up while they underwent a massive renovation of their clubhouse and theater.
Events and building manager Karl Risinger was walking through the Legion library when he spotted a broken framed cased with a few medals on display laying in a pile meant for trash. Curious, Risinger flipped the case over and saw Guiliani's name engraved.
Risinger ran to his office and contacted the Guiliani family to inform them the missing Purple Heart was finally found. After speaking to the family, the Riders believed it would be a crucial mission to travel to Palm Springs and personally deliver the medal back to its rightful owners.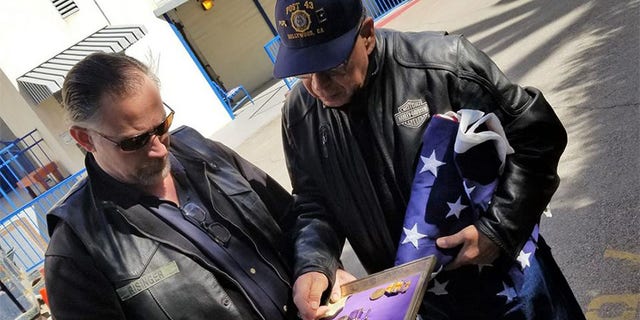 While Hunt stays busy entertaining audiences, he's also a proud patriot. At age 17, he enlisted into the Navy and was immediately shipped overseas to Japan. He served in the first Gulf War on board the flagship USS Midway.
In 2001, Hunt embarked on two tours, one of which led him back to the Middle East for the second Gulf War. During his time serving, he did stand-up comedy and magic acts for fellow soldiers.
Today, Hunt is based in Los Angeles, where he continues to pursue his passion to entertain, as well as giving back to those, like him, who fought for their country.
According to the Purple Heart's website, the honor is granted to members of the armed forces who are wounded by an instrument of war in the hands of the enemy and posthumously to the next of kin in the name of those who are killed in action or die of wounds received in combat.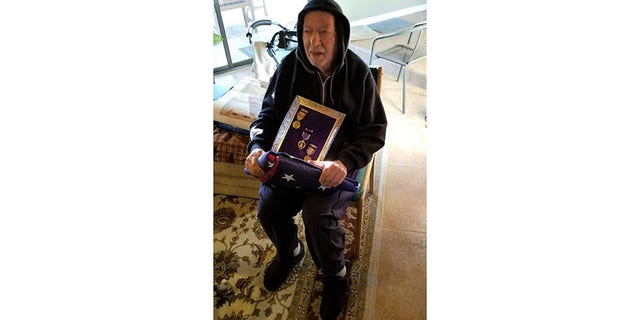 The Military Order of the Purple Heart was originally formed in 1932 "for the protection and mutual interest of all who have received the decoration."