Brad Pitt rescues, comforts 11-year-old getting pinned against fence by fans in Spain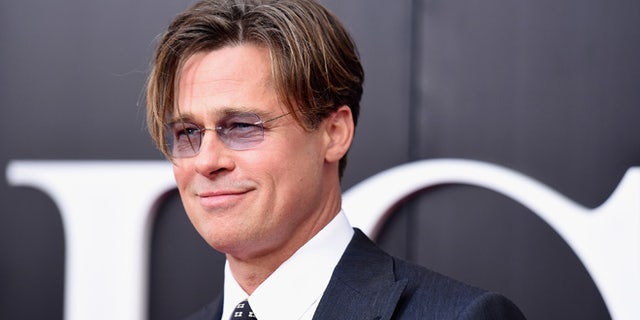 NEWYou can now listen to Fox News articles!
Brad Pitt turned into a real life superhero for an 11-year-old fan who almost got trampled by a mob of older fans in Spain.
According to the New York Daily News, the Oscar-nominated actor was on set of his WWII flick "Allied" in Gran Canaria on Sunday when he spotted the young girl getting pinned against the fence.
She was among fans who had been waiting for hours for Pitt to arrive to the set. The little girl, identified as Claudia Hernandez by Spanish news outlet La Provincia, struggled to stand on her own.
"When Brad Pitt approached the fence, as he is a famous actor, people created an avalanche," Hernandez told the outlet. "And mother and I were in front. It was very cramped. I was running out of breath and my mother raised me by the feet so that I could get some air. He realized and helped me."
Pitt brought attention to the girl's struggle and she was able to get treated on the scene by a medical team. She didn't appear to have any injuries.
After the incident, Hernandez and her mother stayed with Pitt and the movie's crew on the backlot "until she calmed down."
"He hugged my daughter and was super cute. I know he is a celebrity, a great actor, but to me he is a true gentleman," Claudia's mother, Maria Dolores Hernandez, told La Provincia.
The 52-year-old actor also posed for a photo with the young fan.
Like us on Facebook
Follow us on Twitter & Instagram